We told you it was going to be a weird release week what with the Thanksgiving holiday and whatnot. And it was weird, but that doesn't mean there wasn't a lot of interesting-looking new games to check out. Tonight's post covers everything we could find that looked at least somewhat decent which wasn't covered in last night's new release post. Many of these games came out at weird times after 11pm EST last night, so they've been out for quite some time and forum impressions are fairly plentiful if you're looking for what people seem to think about some of these new games.
---
Burn the Rope 3D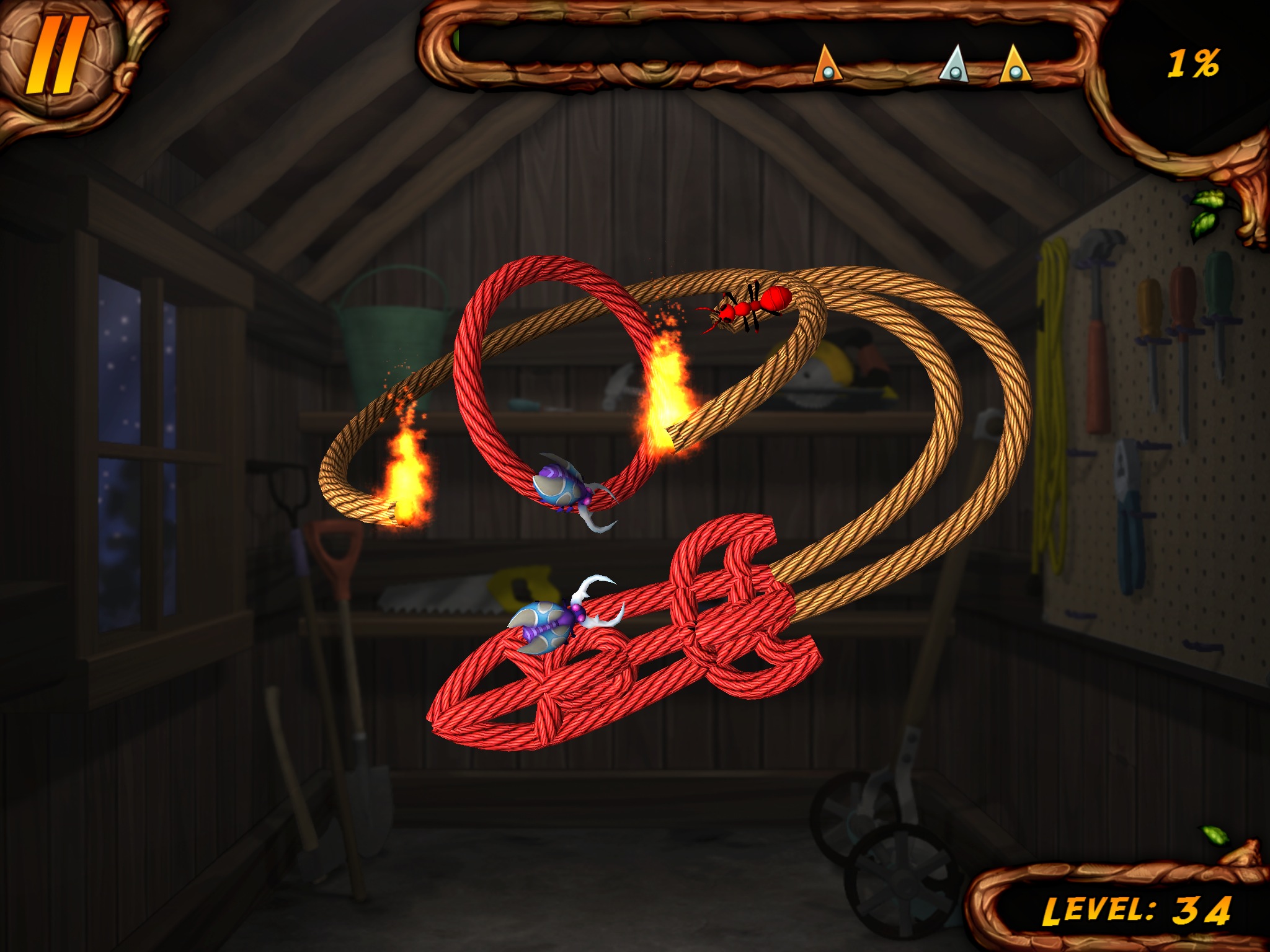 iTunes Description
The trail-blazing franchise Burn the Rope is back, delivering a whole new dimension of gameplay to your favorite mobile device. In this stunning sequel, fully rendered 3D visuals are added to classic Burn the Rope mechanics to create an experience like no other. Start the rope burning and help Wickman by swiping to rotate the tricky 3D puzzles and keep the flame alive.
Forum Thread: Burn the Rope 3D – (by Big Blue Bubble)[Universal]
---
Demon Dash
iTunes Description
Demon Dash is a fast-paced, ridiculously fun multiplayer mayhem that is played on a single touchscreen. You're able to play with one to four AI or human players simultaneously! Chaotic demon drivers need lightning-speed reflexes to dash their way to the finish before the challengers get there first. Are you up for the challenge?
Forum Thread: Demon Dash – 1-4 Multiplayer Madness
---
Doctor Who: Legacy
iTunes Description
For the first time ever, interact with fifty years of Doctor Who as you travel through time and space, relive his most daring adventures, group with his bravest companions and face his most dangerous foes! An old enemy is traveling through time, changing events to bring about the ultimate war! Team up with your favorite Doctor and head back through time – revisit your favorite episodes from the TV series and build a team of your favorite companions and allies including Clara, Rory, Amy, River, and dozens more.
Face the Doctor's greatest enemies, from Daleks, Weeping Angels and The Silence to Headless Monks, Peg Dolls and Spoonheads.
Forum Thread: Doctor Who: Legacy – (by Tiny Rebel Games LLC) [Universal]
---
Fire Escape
iTunes Description
Trapped inside a towering inferno you play as Terry Bristles, the fearless, firefighting moustachioed hero, as he attempts to escape in the only direction he can — up! Spin and Jump from one peg to another to stay above the flames while avoiding burning beams, flaming vents, falling debris and loads more in this unique runner! Collect coins and complete missions to unlock and upgrade new firefighting utilities and equipment. Use power gloves, extinguishers, fire axes, bubbles, fire helmets and fire proof suits to climb farther and faster. Track you and your friends' progress through Game Center and Facebook then shout about it on Twitter! How high will you get?
Forum Thread: Fire Escape by YoYo Games Limited (Universal)
---
LvLn
iTunes Description
LvLn is a fast in, fast lootin', retro style app with tons of gameplay. Select a character, jump in and start leveling right now! Unlock great character and earn buckets of loot as you play through hours of "right / left" combat. Set in an endearing 16-bit word, you'll jump in with a couple clicks and begin you mad dash to level within seconds of starting the app. Select from three awesome characters and unlock more to use when you go after dozens of monsters and TONS of treasure!
Forum Thread: LvLn by Tanuki Entertainment (Universal)
---
Papa Pear Saga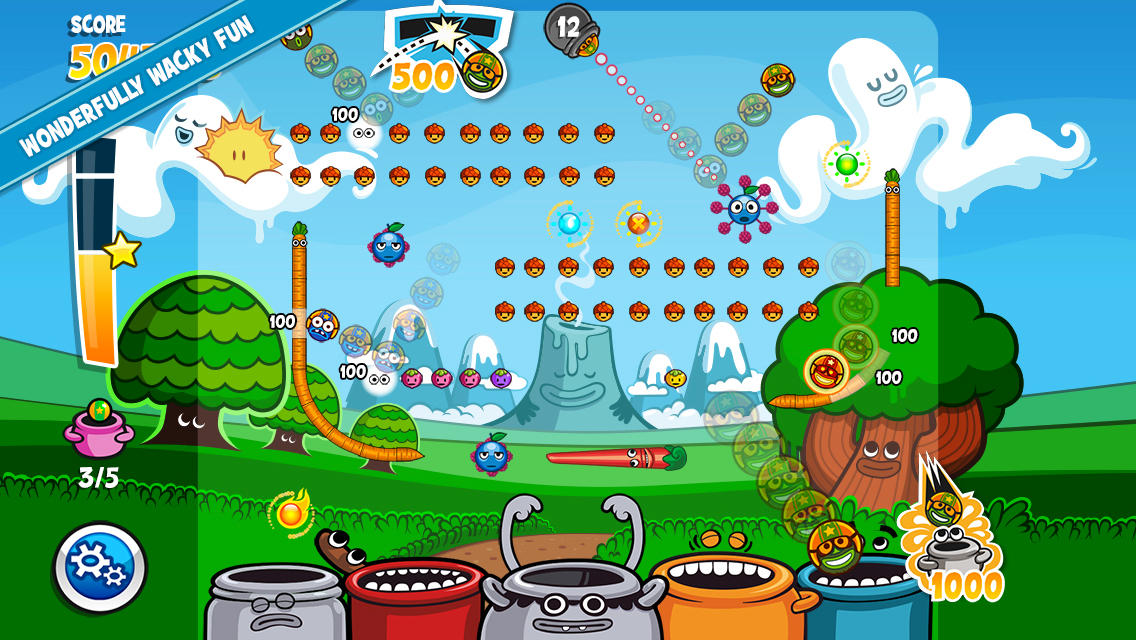 iTunes Description
Join Papa Pear on a journey through more than 100 levels filled with fruity pegs, hazelnuts and crazy chillies.
Exciting adventures await you in the Fruity Forest, the Great Pearamids and beyond. So bring your friends and see who can get the highest score! BOING!!
Forum Thread: Papa Pear Saga – (by King.com Limited) [Universal]
---
Pocket Avenger
iTunes Description
Load up your guns, hit the road and do what you have to in order to survive, keep moving as fast as you can, and protect people by any means necessary. When the Dead are rising, RUN!
Forum Thread: Pocket Avenger – (by Pine Entertainment) [Universal]
---
Puzzle Coaster
iTunes Description
Create the perfect roller coaster to collect all the coins in this charming and challenging puzzle game! Who hasn't wanted to design the PERFECT roller coaster? Puzzle Coaster puts YOU in control – and you'll need to use the right pieces of track to build just the right coaster that both thrills the passengers and collects all the coins along the way. Your coaster kit will include a variety of crazy pieces including loop-de-loops, cannon blasters and super springs. Just like your favourite ride, things start off pretty mellow but get exciting real fast – you will need your thinking cap on to complete all 63 brain-busting levels! Mind-bending puzzles with super scary coasters…What more could you want!? Quit reading and get playing!
Forum Thread: Puzzle Coaster – (by Marvelous Games)[Universal]
---
Skateboard Slam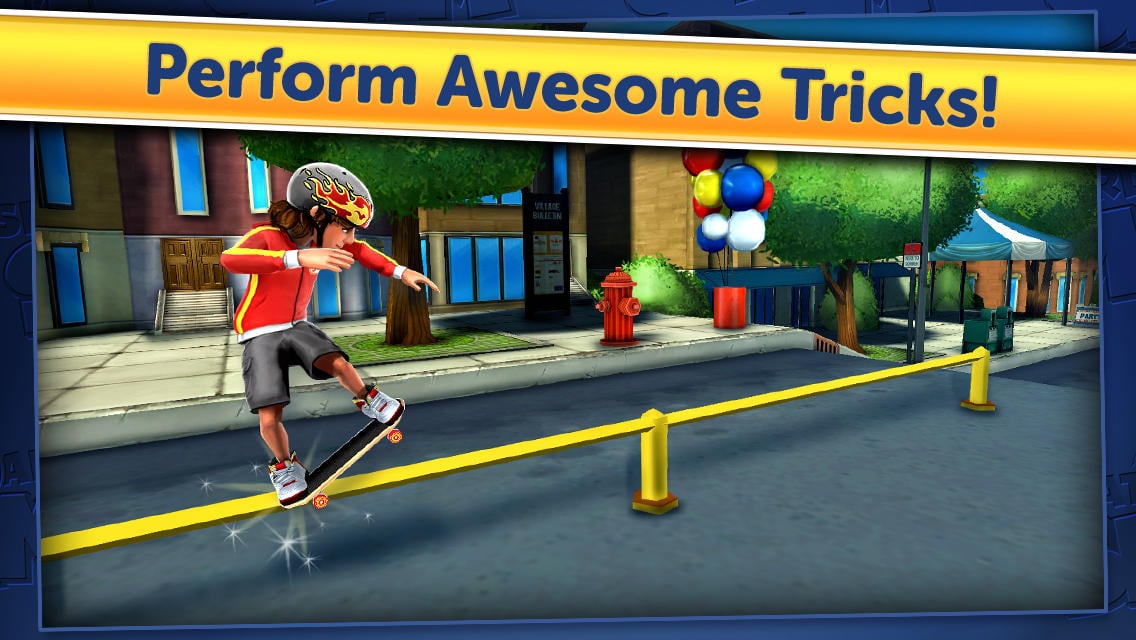 iTunes Description
Ready…Set…Slam! Face off against friends or tear into single player challenges in this high-flying, high-octane skateboarding race. Trick your way around obstacles and traps through four exotic worlds to reach the finish line first!
Forum Thread: Skateboard Slam – (by Zynga Inc.)[Universal]
---
Skulls of the Shogun
iTunes Description
Crush your enemies and eat their skulls! Skulls of the Shogun is a fast-paced turn-based strategy game, supercharged with fighting-game flare and double-stuffed with a serious sense of humor! Enter the Samurai Afterlife and join forces with undead warriors, magical monks, and mighty mustachioed samurai generals!
Forum Thread: Skulls of the Shogun – (by 17-BIT, Inc.)[Universal]
---
Stickman Soccer
iTunes Description
Experience pure soccer fun with fast paced gameplay, an astonishing atmosphere, stunning smooth animations, simple controls, insane action and tons of replay value. Choose your national soccer team and rank up while playing various seasons in spectacular stadiums or simple dominate in street soccer style matches. Decide whether you want full control over your players with manual running and shoot timing or use the automatic running mode where you have control over precise pass timing and watch your players tackle your opponents. Choose your favorite national soccer team from more than 32 different skilled teams and lead them to glory!
Forum Thread: Stickman Soccer (by Djinnworks)
---
Super Bobby
iTunes Description
Help Bobby on his adventures! His space ship has crashed on a strange planet and he needs to find a way home!

Super Bobby brings the feeling of a classic "jump and run"-style platform game back to your tablet or smartphone.
Forum Thread: Super Bobby – (by Tobias Hassenkloever)[Universal]
---
Tempura Runner
iTunes Description
Tempura "Ebi-Zo" decides, I must escape! This is the era of Edo Period! Just when Shogun Ieyasu Tokugawa is about to have his lunch. Now the prawn tempra awakes!? Kawaii tempura "Ebi-Zo" rushes to his home sea dashing through the Tokaido trail.
Forum Thread: Tempura Runner – (By G-mode)[Universal]
---
Wrath of Psychobos – Ben 10 Omniverse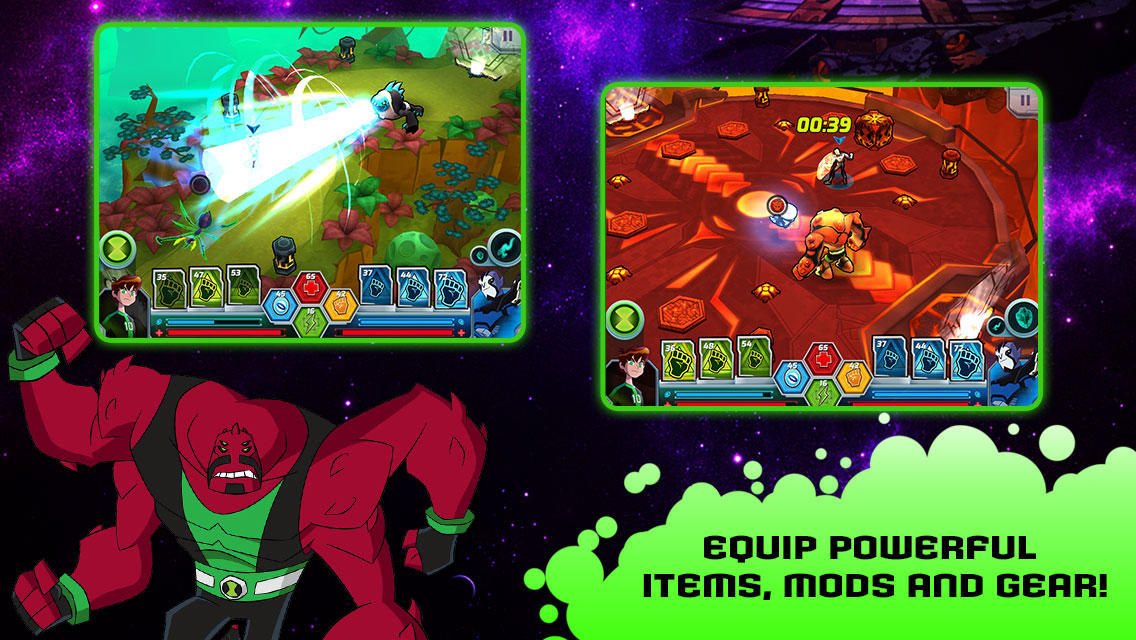 iTunes Description
Use Ben's alien powers and Rook's Proto-Tool weapons to take down the evil genius Dr. Psychobos in a GIGANTIC BEN 10 ADVENTURE! Explore the galaxy and battle tons of bad guys in Wrath of Psychobos! Control both Ben and Rook, using their complementary abilities to conquer any and all challenges. Unlock powerful new alien forms for Ben, including Cannonbolt, Armodrillo, Rath, Bloxx, Eye Guy, Shocksquatch, Arctiguana and others! Discover incredible new Proto-Tool weapons for Rook, like the Laser Bow, Whiplash, Proto Shield, Netcaster, Energy Sword and more!
Forum Thread: Wrath of Psychobos – Ben 10 Omniverse – (by Turner Broadcasting System, Inc.) [Uni]