Back in March of this year, Paradox Interactive unleashed their mobile version of Magicka titled Magicka: Wizards of the Square Tablet ($3.99) onto iPad devices. We quite enjoyed Magicka on the iPad as it retained the awesome element-mixing aspect to create different kinds of spells but boiled it down into a simplified side-scrolling brawler type of game which felt like a great fit for mobile. In addition, it had a sweet online co-op mode that let you partake in your magical battling with up to three other friends, which is a total riot.
Today, Paradox has announced that Magicka has been updated to be Universal for the iPhone, which as they have noted in their notoriously humorous way is "neither Square nor Tablet." Well, the iPad isn't really that square either, Paradox you silly gooses. This update also includes further support for iOS 7, as well as cross-platform online play with the Android and PC versions of the game. Now you can "accidentally" fry your buddies with a spell no matter what platform they are rocking.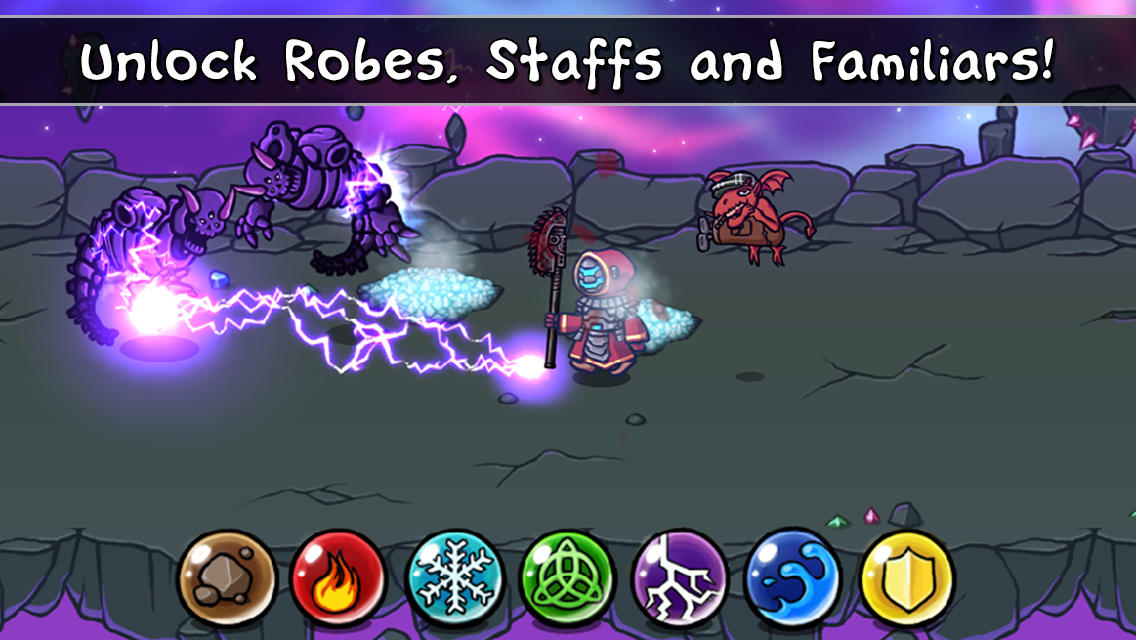 If you were interested in Magicka when it released but were sans tablet, now's your chance to check out the game on your iPhone or iPod touch. Sure the screen is a lot smaller, but it seems to work just fine based on my few minutes of tooling around with it. Also, if you're a big fan of the Magicka series, you'll be happy to know that it's coming to another type of handheld device: books. A new novel, Magicka: The Ninth Element is now available and you can get links to a free preview and to purchase the ebook over at this press page at Paradox's website.