Insomniac Games have been putting out Ratchet & Clank games for over a decade, but seeing as the IP is owned by Sony they've only ever been on PlayStation systems. That's why it was more than a little surprising to me when Insomniac posted on their blog that a Ratchet & Clank game was heading to mobile devices. The newest Ratchet & Clank game, Into the Nexus, is set to launch on PlayStation 3 on November 12th. The mobile game, titled Before the Nexus, will be a behind-the-back runner of sorts, and as described on their blog, you'll be able to "hop between grindrails while avoiding hazards to collect bolts which can be used to upgrade your weapons and armor." Here are a couple of screens.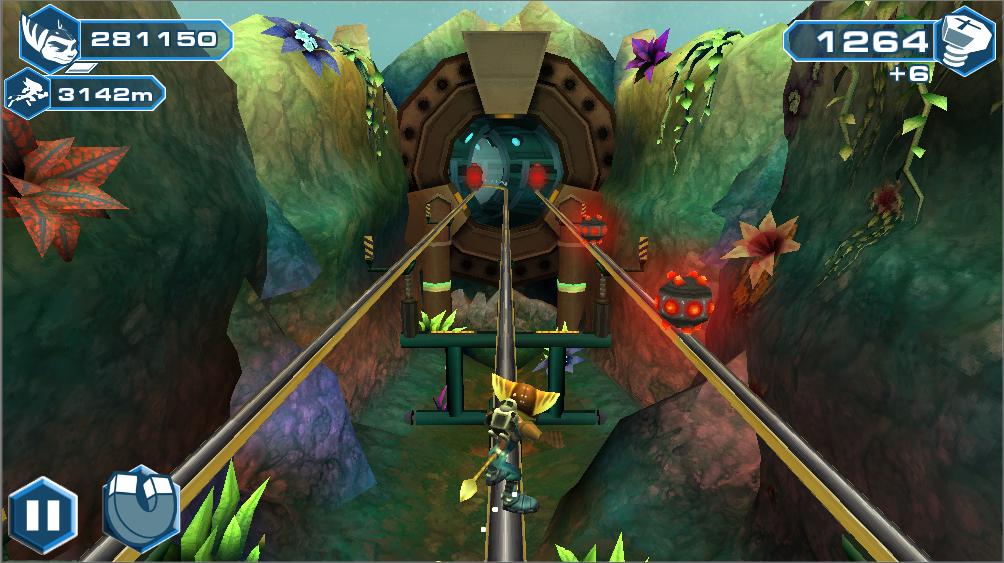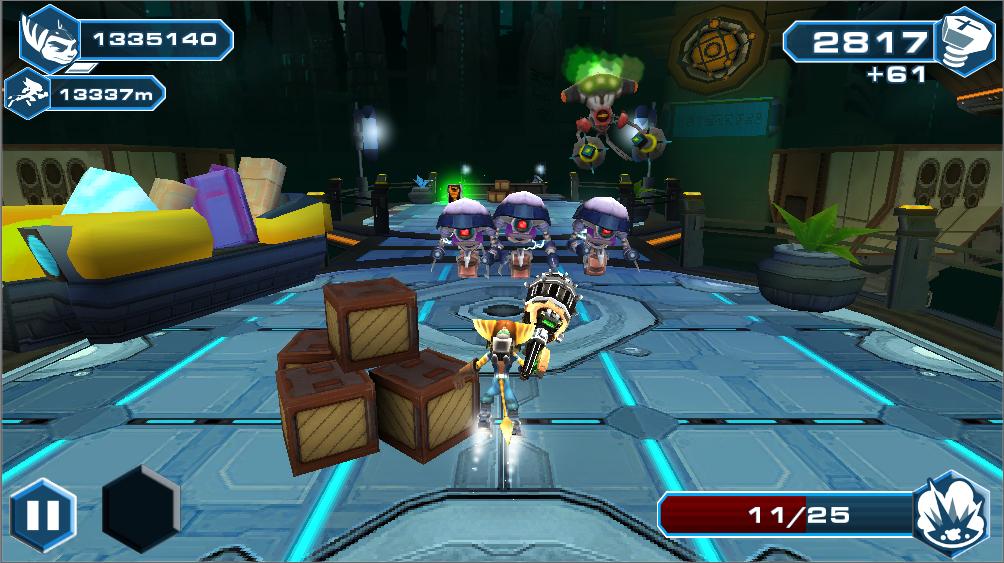 Before the Nexus will tie into the PlayStation 3 game as well. You'll be able to earn "Raritanium" while playing the mobile game and then use that to upgrade your weapons in the console game, after syncing Before the Nexus with your PlayStation Network account, naturally. We've seen the whole "second screen" and "companion app" thing take off over the past year or two when it comes to big AAA console titles, with varying results. Sometimes the two games tie together in a really interesting way, and sometimes it seems like a tacked-on gimmick.
At any rate, the fact that Ratchet & Clank are coming to mobile devices is a big deal in itself, and hopefully the mobile game will be enjoyable on its own merits. No target platforms have been announced but iOS and Android seem like a sure bet, and as far as release dates go I'd expect Before the Nexus to hit right around the same time as the console version of the game later this month.