Welcome to another Wednesday on the App Store, which of course means tons of new iOS game releases. I originally thought that Apple's new iPhone announcements would scare off developers from releasing games this week, but there is actually a nice assortment of games hitting tonight. We took a bunch for test drives throughout the day which you can see in the videos below, but for my money both Dead Effect and Heroes of Loot seem to be the ones that have captured my attention the most.
Beyond Touch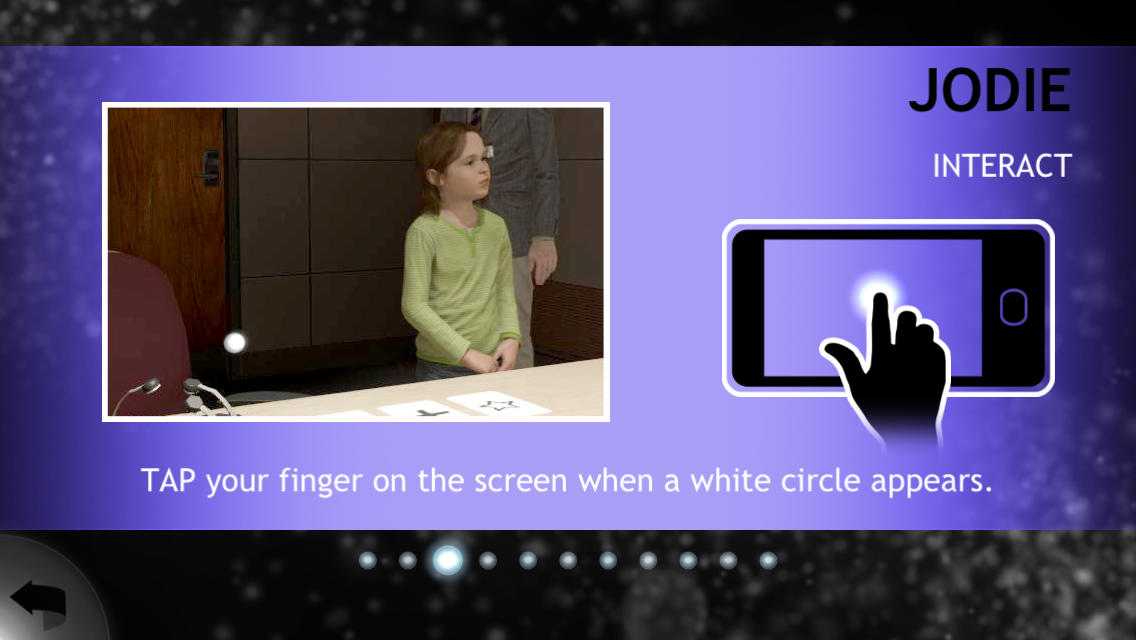 iTunes Description
Use the BEYOND Touch™ app to control your BEYOND: Two Souls™ game on the PlayStation®3 system. The app can be used on any iOS device to replace your wireless controller. All you'll need is for your PlayStation®3 system to be on the same WiFi network as your iOS device and you'll be ready to play the game with touch controls.
Forum Thread: BEYOND Touch™ – IOS Controller for the PS3 game – by Sony [Universal]
---
Dead Effect
iTunes Description
You are an elite member of the Unit 13. Fight for your life in a SCI-FI FPS game that will send chills down your spine. Grab your iPhone/iPad, get in control and bring infected horrors down. Your interface is zombie-shooting ready. An epic single player campaign awaits you with more than 5 hours of story gameplay. Space is cold and full of horrors. Throughout the campaign you will find new weapons and money to upgrade your armory.
Forum Thread: Dead Effect – (by Bulkypix) [Universal]
---
Dodge This!
iTunes Description
Cannons, carnage, and lots of chickens — we bet you've never seen anything like Dodge This! Take control of the only cannon standing between you and endless waves of enemies attempting to cross your line of fire in this absolutely bonkers game. From soldiers in training to medieval knights, this whacky assortment of moving targets will have you in stitches as you blast them in slow-mo!
Forum Thread: Dodge This! – (by Chillingo Ltd) [Universal]
---
Fiete Match
iTunes Description
Fiete Match is a memory game with a twist:
A real sailor as an opponent! The kids are playing against Fiete that engages like a real player even after the cards and yes the game process shows different emotions. Besides logic, abstraction and memory training this app children playfully empathy.
Forum Thread: Fiete Match – (by Wolfgang Schmitz) [Universal]
---
GLITcH
iTunes Description
Its probably supposed to be like that. Maybe.
Yes, GLITcH looks a lot like Pong. Its supposed to. It doesn't play much like it, however. GLITcH takes common bugs made in game development and makes it the point of the game.
Or, maybe the point is to just sit across from someone see how long you can play, despite the GLITcHes.
Forum Thread: GILTcH – (by Casey O'Donnell) [Universal]
---
Heroes of Loot
iTunes Description
A dungeon full of skulls, imps, cyclops, minotaurs, flameheads, spikes, secrets and much, much more is now ready for you.. the Hero! From the guys behind Gunslugs and Meganoid comes a brand new adventure: Heroes of Loot is a dungeon-game like no other. Every time you play, the dungeon will be different, every time you become better, the dungeon will also grow and become more dangerous.. this game will never end!

unless you die of course..
Forum Thread: Heroes of Loot – (by Pascal Bestebroer) [Universal]
---
Infectonator: Hot Chase
iTunes Description
Finally, the chase that we have all been waiting to die for!
Run all over the world with your favorite zombies chasing a hot chick!
Be the zombie that falls in love with our lovely news reporter.

From the #1 Hit Zombie flash game, Infectonator, here comes the side sequel of the game.
In this game, players will be able to control a horde of zombies going through all obstacles with utmost haste for the love of their (undead) life.
Forum Thread: Infectonator : Hot Chase – (by Armor Games Inc) [Universal]
---
Joust Legend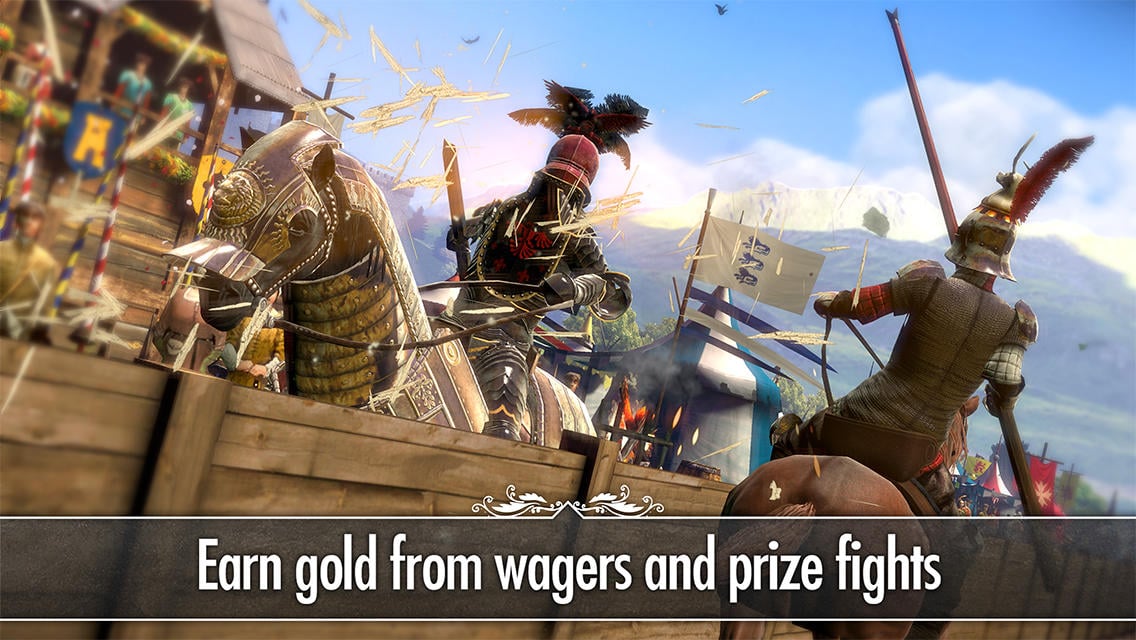 iTunes Description
It's 1472 and the King of France has issued a challenge to King Edward IV of England – a grand Tourney to showcase the finest warriors and defend the honour of these two proud nations.
And so Edward announces the King's Trials, a series of gruelling tournaments to find the finest knight in the kingdom!

Joust Legend is an authentic jousting experience created using motion capture from a real jousting session with the game's Creative Director – and champion jouster – Jason Kingsley.
Forum Thread: Joust Legend – (by Rebellion Games) [Universal]
---
Lego Pullback Racers
iTunes Description
Upgrade your LEGO Pullback Racer – pull back and race through the LEGO TECHNIC construction hall.

– Win races to unlock new levels
– Collect gears to upgrade your vehicle and race even faster
– Use your pullbacks smart so you make it over the finish line
Forum Thread: LEGO® Pullback Racers – (by The LEGO Group) [Universal]
---
Pet Peaves Monsters
iTunes Description
Peaves aren't just monsters — they're hilarious pets with attitude! Raise your peave from an adorable larva to a well-trained adult with incredible battle powers. Then challenge friends to throw down and see whose peave is king in multiplayer versus mode!
Forum Thread: Pet Peaves Monsters – (by RED Interactive Agency) [Universal]
---
Spirit Runner
iTunes Description
Get ready for the first true survival endless runner! Collect as many spirits as you can to stay in the game while avoiding all the obstacles and bad spirits that will stop you in you're tracks.
Forum Thread: Spirit Runner – (by Pixel Palm Studios) [Universal]
---
Squid Up
iTunes Description
Meet a curious little squid that has a mission to save what is left of the world. Steer this endearing pink ball of curiosity through a fun, friendly, and easy-going game. Live vicariously through his courageous actions of adventuring from the bottom of the ocean with a goal of reaching the edge of the universe. Have a thrilling experience jumping and spinning, collecting coins on the way up. Increase your speed & points thanks to multipliers and pimp up your cuddly buddy in the shop. There is no way to go but up… Will you be brave enough to strive for the unknown? Download Squid Up right now to experience the trip of a lifetime.
Forum Thread: Squid Up – (by Abyssal Games Inc.) [Universal]
---
Strata
iTunes Description
A truly unique puzzle experience that embraces simplicity, elegance, and challenge. Strata paints a simple yet challenging puzzle game onto a sophisticated canvas of color and sound. Test the limits of your brain by completing complex weaves of color to solve the puzzles.

The goal of Strata is to strategically layer colored ribbons to match a pattern. Using forethought and strategy you must sequence your moves correctly. Over time patterns emerge and your tactics may evolve, but Strata will keep you on your toes with increasingly difficult puzzles.
Forum Thread: Strata – (by Graveck) [Universal]