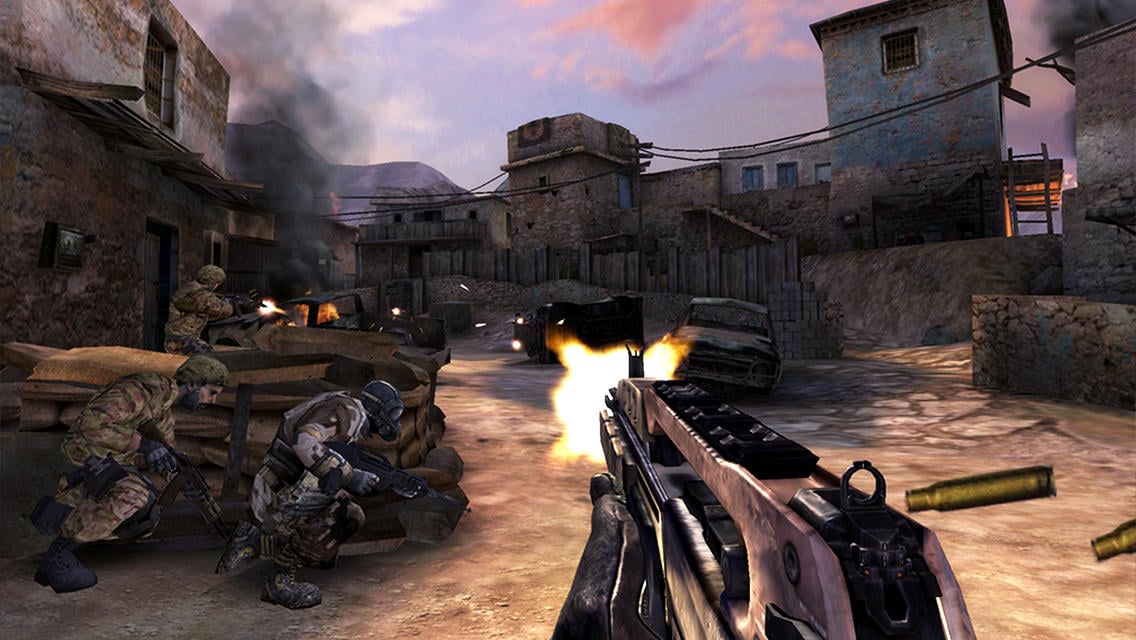 Boy, there's nothing quite like a surprise release of a totally new Call of Duty iOS game to start your morning. It's called Call of Duty: Strike Team ($6.99) and it's been totally built with mobile devices in mind. Featuring both traditional first person mode as well as a third-person view to manage your entire squad, Call of Duty: Strike Team seems like it's ticking all the checkboxes that makes for an awesome Call of Duty game.
Set in the year 2020, it sounds like the game follows a very typical Call of Duty plot arc with the US suddenly finding themselves at war with an "unknown enemy." This setting will have you fighting through both a campaign mode which boasts the same cinematic moments that you're used to in CoD games on the console as well as a leaderboard-based survival mode that pits you against wave upon wave of increasingly difficult bad guys.
Something to note is that Call of Duty: Strike Team requires somewhat recent devices. You're going to need iOS 6.0, and an iPhone 4S/iPad 2 or newer. We're going to dig into this game more today, so stay tuned. In the meantime, our forums are blowing up, so swing in there for some first hand impressions from our community.