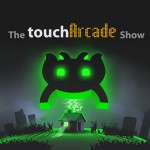 This week on The TouchArcade Show, we battle through a conversation about how cool the supposed gold iPhone is in order to bring you the latest, greatest, and best in iPhone, iPad, and iPod touch. At the top of the podcast, we discuss Blizzard's CCG Hearthstone. A little later, we celebrate the creativeness of Asphalt 8 and the ups-and-downs of an exceptional racer Smash Bandits.
Of course, we also get to some news and user questions and feedback. If you'd like to listen, go ahead and hit one of the links below. Additionally, you could subscribe to the show on iTunes or Xbox Music. This is the easiest way to get us, we think.
iTunes Link: The TouchArcade Show
Zune Marketplace: TouchArcade.com Podcasts
RSS Feed: The TouchArcade Show
Direct Link: TouchArcadeShow-118.mp3, 37.2MB
Oh! And we also talk about the fact that this is my last episode and day at TouchArcade. It's been a wild, wild ride and I can't thank you guys enough. Keep being awesome. Also, here are your show notes:
GAMES
Asphalt 8 – (Free)
Smash Bandits – (Free)
Hearthstone
FRONT PAGE
'Star Wars: Force Collection' iOS Card Battling Game Announced
Downloaded 16 Million Times So Far, More Content is Coming to 'Plants vs. Zombies 2'
Reuters Also Confirms Gold iPhone, Speculates on Potential China Popularity
---
This week's episode of the TouchArcade Show is sponsored by 3D Methods' Cryptic Cosmos.

Cryptic Cosmos, $0.99 – Inspired from point and click classics, Cryptic Cosmos is a new sci-fi adventure that launches you into the role of a skilled bounty hunter. Use your wits to solve the many challenging puzzles encountered throughout your journey on land and in space.
Adventure through rich and detailed environments and explore the various areas Cryptic Cosmos has to offer such as the medical bay, cargo bay, and armory!
Discover and use over 50 different unique items to help unlock the great mysteries of the cosmos! Cryptic Cosmos is available on the App Store for just $.99. Find out more at 3dmethods.com!