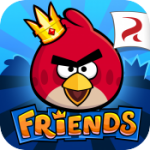 Hey, do you like Angry Birds? And do you have friends? Well you can finally combine these two major aspects of your life in one handy iOS game. Yes, as we've talked about previously, Rovio has just taken their ultra-popular Facebook social game and brought it to the App Store as Angry Birds Friends (Free).
Here's the thing, though: as snarky as I might try to be about yet another Angry Birds game, Angry Birds Friends is pretty darn fun so far. First and foremost, it uses Facebook to do pretty much anything meaningful, so if you're not down with that then you should probably just move on now.
If you are down to plug your Facebook into the game, Angry Birds Friends will pit you against your buddies in weekly high-score tournaments. A different set of 6 levels will appear with each weekly tournament, and you can play and replay each one trying to get the absolute best score you possibly can. Your total score for all levels is the bar used to measure who wins at the end of the week, and then the whole thing starts over again.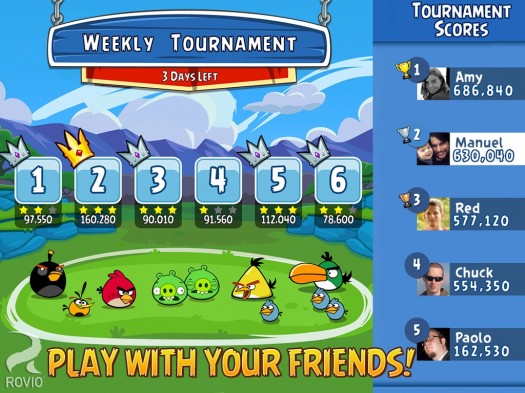 While there's nothing mind-blowingly different going on in Angry Birds Friends, it's still fun to have a smaller subset of players to compete against rather than the billion or so people who are playing the other Angry Birds games, and with a rotating set of new levels each and every week it should provide some variety if you've played the other games to death already.
I'm not crazy about having to use Facebook, and the connection to the social network seems kind of slow at times, but for a free download you don't have anything to lose by checking out Angry Birds Friends if you're looking to add a more competitive aspect to your bird-flinging.