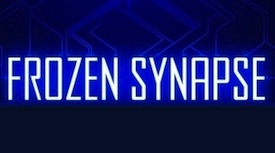 Here's another Video Game Release Update: Mode 7 has revealed that Frozen Synapse is set to hit iPad this coming May 16. No price has been set, though Mode 7 is saying in a chat with Eurogamer that it'll be "competitive," whatever that means. An Android version will launch shortly after Synapse makes it to the App Store first.
Probably best described as a "turn-based tactics" game, Frozen Synapse has you assigning a squad of soldiers orders in an effort that basically boils down blasting everything in your path. This video from last summer should give you a solid heads up on what to expect:
The PC and Mac versions of Synapse have been received well, so I'm psyched to give my build of the game a go in the near future here. I'll get back to ya, though from all appearances it's also pretty good. Yay!
[via Eurogamer]