Sporting an overall sore of 78 on Metacritic, Sega's House of the Dead: Overkill is on its way to mobile in the not too distant future. Like similar House of the Dead titles, gameplay revolves around mowing down loads of bloodthirsty zombies. This time around, Overkill explains the origin story, revealing the "horrific truth" behind the origins of the House of the Dead.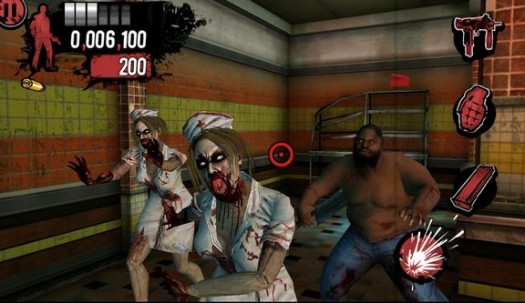 Reviews of the original Wii title mention an overall lack of diversity, which I suppose is somewhat expected in these kind of games, but Overkill is packed with all the ridiculous over the top B-movie zombie stuff that House of the Dead fans will love. Sega isn't giving a release date any more specific than "April," nor a price, although they have mentioned that it will definitely not be free.
Also, as usual, we've got a thread in our forums if you want to discuss the game with other fans of the series.
[via Games Radar]