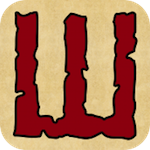 A Sharp's King of Dragon Pass ($9.99), one of our favorite games about tribal politics, is now 30 percent off for the next three days. The headline gave it away, but A Sharp is doing this in celebration of selling 30,000 copies of the game on the App Store, which is a lot of shipped product for a niche game that usually sits at a very premium price of $9.99.
As we've covered in our extensive review, Dragon Pass is a deep and slow-paced strategy game where your choices actually mean something. Making a successful tribe is hard, but it's an ultimately rewarding task if you've got the patience and smarts.
Anyway, you can grab the game on the cheap for the next couple of days. If you've been wanting to play it on PC, you can swing over to GOG and grab it for $5.99. We like it on iPad the best, if you're wondering.