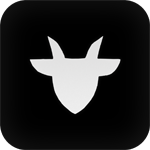 Here's some awesome news: Simogo's Next Big Thing, Year Walk, is hitting the App Store on February 21, the studio announced this morning. Also, a companion guide is slated to hit alongside it. Year Walk Companion, as the guide is called, acts as a reference book that delves into the folk lore, beliefs, and superstitions that the proper game revolves around. We've been flipping through the pages, and it's pretty cool.
Year Walk, if you're not in the loop is a first-person adventure game. Simogo breaks it down best without spoiling stuff:
Experience the ancient Swedish phenomena of year walking through a different kind of first person adventure that blurs the line between two and three dimensions as well as reality and the supernatural.

Venture out into the dark woods where strange creatures roam, on a vision quest set in 19th century Sweden. Solve cryptic puzzles, touch and listen in your search to foresee the future and finally discover if your loved one will love you back.
We'll be bringing you some first-hand impressions of the game before release, and we'll follow that up with a review on the 21st. We're pretty stoked, as we imagine a lot of you are. Simogo is kinda known for knocking it out of the park.