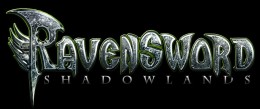 If all goes as planned, Ravensword: Shadowlands could be hitting in the next few weeks. That's pending the whole archaic ritual of the Apple approval process, the world not actually ending at the end of the Mayan calendar, and a few other factors which may be less severe than that. Regardless, in the meantime, the musical mastermind behind the whole project, Sean Beeson, is releasing the soundtrack for free.
Well, technically it's not "free," as it's one of those name your own price sales, but there's nothing stopping you from just naming the price of zero dollars. To get onboard this musical gravy train, head on over to Band Camp. From there you can listen to the tracks, or just download the whole thing.
For more details about the upcoming Ravensword: Shadowlands, take a look at all of our previous preview coverage which should provide quite the information overload. Also, give the rest of Sean's work a listen, it's all awesome stuff.