If you've got a hankering for sticking some classic Sega properties in your pocket, you're in luck. Today the long-time game developer announced on their blog that the iOS port of Jet Set Radio will be hitting at the end of this month on November 29th, along with an Android version on the same day and following the Vita version on the 20th. Here is a new batch of screens of the iPad version straight from Sega's Flickr page.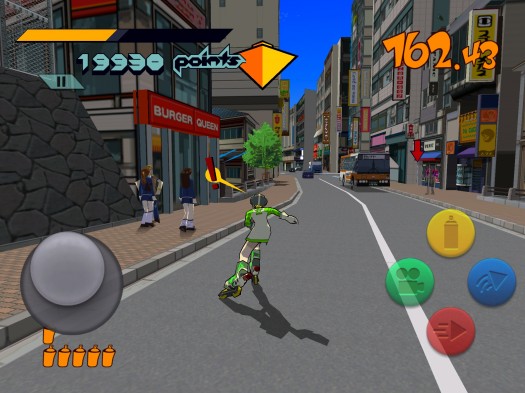 ---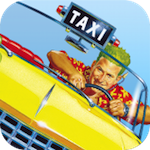 In other Sega-related news, their classic arcade game Crazy Taxi (Free) has just been given the 4-inch widescreen treatment for new iPhone 5 and iPod touch owners. Crazy Taxi released on iOS last month, and though it didn't really add anything above and beyond what's been available in the original releases and numerous ports since then, it was a technically solid version that also had good touchscreen controls and was a nice game to be able to carry around with you at all times. Even more than a decade later, we thought it was still pretty darn fun in our review. Puzzling though that it didn't ship with widescreen support in the first place, but I'm glad it didn't take Sega long to correct that.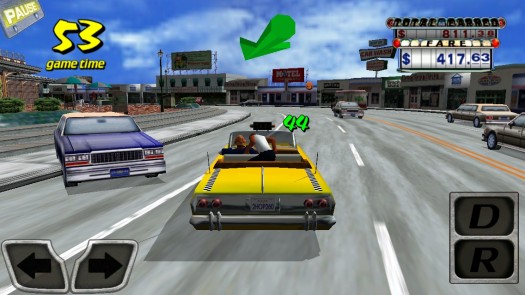 ---
Jet Set Radio was re-released on XBLA, PSN, and Windows PC back in September, and received fairly middling reviews for control issues and some technical problems. It will be interesting to see if the mobile versions have been given a little more care, or even if the game can still stand up after all these years in a similar fashion to Crazy Taxi. We're eager to find out, so set your reminders for November 29th when Jet Set Radio hits the App Store, and if you're a widescreen device owner make sure and grab the latest update for Crazy Taxi too.