Everyone knows how easy it is to strike it rich on the App Store. Make a game, hit the top of the charts, collect your millions, and then branch out with merchandising and cartoon deals as you just coast into early retirement. It's so easy!
Ok, that's definitely not true (although I think it's still the perception of some), and Imangi Studios has traveled the line of moderately successful games to utter flops before their hit Temple Run (Free) finally went big time. Heck, it even took a failed experiment as a paid app and several months of buzz-building before Temple Run really took off. The same can be said for Angry Birds, which took almost 6 months before hitting the top of the charts and becoming a pop-culture phenomenon. So yeah, not always so easy.
But that hard work and failed projects make the successes all that much sweeter, and Imangi deserves all of the mainstream success that Temple Run has achieved. Today, that mainstream appeal has reached the next level, with the grand opening of the Temple Run Official Store website powered by CafePress.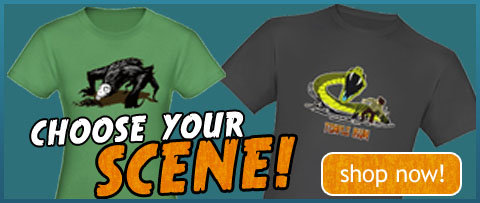 You can pick up a number of different Temple Run branded items over at the Official Store, and I have to say the gaming geek inside of me is having trouble keeping his credit card in the wallet. T-shirts, mugs, messenger bags, tablet sleeves… it's all there for you to show off your love of Guy Dangerous and crew. Also, they're running a special promotion where you can nab some customized luggage tags that feature your name and Temple Run high score, which is pretty neat.
Be sure to check it out, and if you spot the guy decked out from head to toe in Temple Run gear panhandling on the street for change, that's probably me.
Website Link: Temple Run Official Store