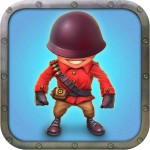 One thing that I wasn't expecting to see yesterday was an update to the original Fieldrunners ($2.99) on iPhone, but just a couple of months removed from the launch of its critically acclaimed sequel Fieldrunners 2 ($2.99), that's exactly what Subatomic Studios has delivered. And it's a great one.
First off, all of the artwork in the game has been redrawn to support the Retina Display, and it looks really fantastic now. Everything from the in-game graphics to the menu artwork just pops off the screen. In addition if you've got at least an iPhone 4 or later device the game will run in a 32-bit mode for a more vibrant look.
The second big chunk of this update includes a full soundtrack to bop your head to while playing, which is awesome because things could get kind of quiet during those long stretches of gameplay. There have also been control optimizations to make everything more precise, and a general tightening up of the overall performance of the game.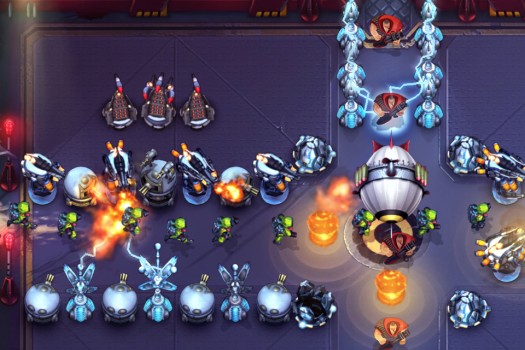 It's been a good long while since I've really dumped any significant time into Fieldrunners, but I have to say it almost feels like new again and I'm having a lot of fun playing through all the original maps. I'm still totally hooked on Fieldrunners 2 though too, so it's almost like an overload of Fieldrunners goodness. Not a bad thing by any means.
It's not clear if Fieldrunners for iPad ($3.99) will get a similar sort of update treatment at some point, but speaking of the iPad I've heard that we'll be finding out about the release of the iPad version of Fieldrunners 2 sometime early next week. In the meantime check out the new update for the original Fieldrunners with its fancy new look and sound, or if you've somehow not gotten around grabbing Fieldrunners before you can currently nab it on sale for just 99¢.