Late last year we were treated to a fantastic iOS port of Frontier Developments' whimsical platformer LostWinds ($3.99), which originally launched on WiiWare back in 2008 to critical acclaim.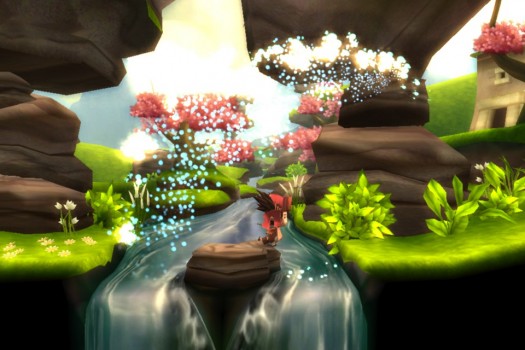 Actually, to be truthful, it wasn't really that fantastic of a port initially. On a technical level it was solid, but the controls that had been reworked for the touch screen left a lot to be desired, which was the main point of contention in our review.
Fortunately, Frontier took the feedback to heart and released a patch about a month later which took care of the control issues and finally gave us a pristine iOS version of LostWinds.
Since then, the sequel LostWinds 2: Winter of the Melodias ($3.99) has hit the App Store as well, iterating on the original's formula and adding a few new twists to the wind-based gameplay. However, the original LostWinds remains a fantastic game, and right now it's available for free.
Now, I don't want to sound like I'm being bossy, but if you don't already own LostWinds you need to download the game for free immediately. It's not only a brilliant puzzle-platformer that uses a unique wind controlling mechanic, but it's also a very visually and aurally beautiful game.
It's kind of mind blowing that it's available for free currently, as it's such a high quality offering, but it's probably best not to look a gift horse in the mouth and instead just pound away at the download button.