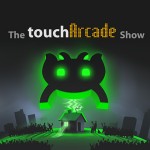 On this week's episode of The TouchArcade Show, we talk a lot about E3. And not just the mobile side of the event. We touch on some exciting traditional games like Dead Space 3, Dishonored, and even the new Gears of War. Don't fret, though: we do end up pulling the podcast bus over and start discussing the latest, hottest, and best the mobile space had to offer us this week. Topics include Apple's thoughts on traditional gaming, Mega Run, and Heroes Call.
Next week we'll be bringing you a lot more E3 coverage, as we'll be at the event. Prep your earholes accordingly. If you'd like to listen to this week's episode, go ahead and do so via the links below. You can also subscribe to us on iTunes or Zune Marketplace.
iTunes Link: The TouchArcade Show
Zune Marketplace: TouchArcade.com Podcasts
RSS Feed: The TouchArcade Show
Direct Link: TouchArcadeShow-054.mp3, 37.2MB
Here are your show notes:
GAMES
FRONT PAGE
---
This week's episode of The TouchArcade Show is sponsored by Fairway Solitaire and Fairway Solitaire HD.
Fairway Solitaire by Big Fish (Full), $0.99 / Free / HD / HD Free – Fairway Solitaire is a unique game that combines solitaire with golf, creating a unique experience. Ken Levine of BioShock fame says, "I finished Fairway Solitaire on the iPad. There. I'm not ashamed to say it." Also, here's what some random dude on Twitter said: "I have just stood up off the toilet and fallen over due to lack of circulation in my legs. Damn you, Fairway Solitaire."
This addictive card game includes solitaire hands dealt on more than 350 hand-crafted golf holes plus trophies, mini games, power-ups, hilarious video content, sarcastic golf commentators, and one dastardly gopher. Check out the free version of Fairway Solitaire available now in the App Store for iPhone, iPod touch, and iPad.