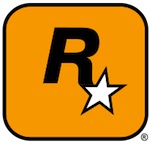 Rockstar Games doesn't do sales as often as most big publishers on the App Store, but when it does join the crowd, you see some deep discounts. Case in point: starting this afternoon Grand Theft Auto: Chinatown Wars' price has dropped by eight bucks, while the publisher's other iOS GTA title, Grand Theft Auto 3, has seen a reduction by three. Our resident Math Wizards estimate that you're saving at least eleven bucks if you grab both right now. And you should — these games are pretty good.
Both Grand Theft Autos are on sale because of Memorial Day by the way, which means their sale prices will go poof after the long weekend. Act fast! We've included some handy links below to assist you with the purchasing process.
Grand Theft Auto III, $4.99 - [Review] – Grand Theft Auto 3 introduced the concept of a "living, breathing [and 3D] world" with plenty of people to run over and things to blow up or steal. Its mobile companion is a solid port that sees this vision through on phones and tablets.
GTA: Chinatown Wars, $4.99 - [Review] – Chinatown Wars was once a high-profile DS title that didn't see the kind of sales it needed, despite being an otherwise clever top-down take on the series. On phones, Chinatown feels intuitive and the scale of its content is insane.
Grand Theft Auto: Chinatown Wars HD, $4.99 - [Review] – Chinatown feels better on iPad thanks to the larger screen real estate. If you had to pick one or the other, definitely get this version.