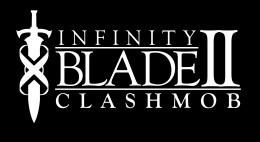 This day of crazy deals just doesn't seem to want to stop. Chair's amazing sword fighter that has since spawned a whole series of games Infinity Blade ($5.99) is on sale once again for 99¢. So, if you missed the last 99¢ sale that took place around a month ago, here's another chance. Also, we've got a review of the game if you want to check that out first.
On the Infinity Blade II ($6.99) front, an update just hit the App Store which addresses some issues people were experiencing with the new ClashMobs add-on. If you were having difficulty claiming rewards, that should be fixed along with "several other" mysterious issues that Chair wasn't too specific about in the patch notes.
Aaaand if you're looking for an Infinity Blade II review, it's right here. Alternatively, if you've already got the game and are looking to find some dudes to join your clash mob, we've got that too.