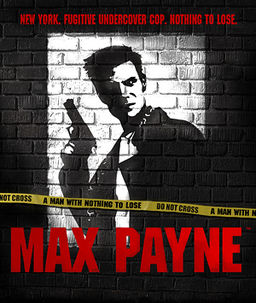 Over on the Rockstar Games website, the Grand Theft Auto creator has posted a Q&A session where they take questions from fans who want to know details about their upcoming Max Payne 3 and Grand Theft Auto V.
Besides dishing out some juicy bits about those two hugely anticipated console titles, Rockstar has also divulged that following the successful release of Grand Theft Auto III [$4.99] on the App Store late last year, their next title that's heading to mobile is the original Max Payne.
Here is the relevant exchange from the Q&A:
"Any news about Max Payne on iOS?" – avbros

Yes – following the release of Grand Theft Auto III for iOS (and Android devices) late last year, the original Max Payne will be our next release for mobile devices. We will have an official announcement soon confirming the release date, but you can expect it to finally be released sometime in the next couple months.
We heard rumblings that Max Payne was mobile-bound this past September, and today's information not only confirms that point but pegs the release window as being fairly soon. If you've ever enjoyed playing a video game that slowed down the action at certain times and went into a "bullet-time" mode, then you pretty much have the original Max Payne to thank for that (and the Matrix movie, but I digress).
Given the excellent job that Rockstar did with porting GTAIII to mobile, I'm expecting some pretty good things from Max Payne. Rockstar notes that an official announcement and release date are coming soon, and we'll keep you posted as more details become available.