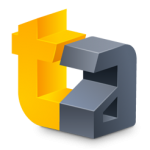 Our ratings for games we reviewed in January are now in place, and we now present to you the ones that are on the top of the heap. Each game reviewed receives a 1-5 star rating relative to the other games from that month. Generally, a three-star or higher is considered a "good" rating.
Our final scores are not the product of any traditionally objective measures such as graphics or sound, but simply reflect the games we would most recommend to others. Keep in mind, this listing is comprised of games we reviewed in January, and not necessarily games that were specifically released in January.
5 Stars
Super Crate Box - GameClub, Free - [Review] – [Forum Thread] – Vlambeer knocks it out of the park with this ultra-frantic crate collecting game. With great virtual controls, and gameplay that is great for pick up and play mobile gaming sessions, Super Crate Box is a game you shouldn't miss.
4.5 Stars
Blockwick, $4.99 - [Review] – [Forum Thread] – A really slick puzzle game that you can try for free. After that, level packs of increasing difficulty are sold in bundles of 60 for 99¢ a pop. Don't let the initial pack it comes with turn you off, think of it more as a really long tutorial.
Hero Academy, Free - [Review] – [Forum Thread] – This multiplayer tactical game by Robot Entertainment has become incredibly popular amongst our community, and even was the topic of a recent Penny Arcade comic. If you're looking for people to play with, hit the forum link and you'll find tons of people looking for a game.
Run Roo Run, $0.99 - [Review] – [Forum Thread] – From the creators of Scribblenauts comes this super-fun mini-level jumping game. Most levels will only take a few moments to complete, but thankfully, there's a ton of them. Clearing a world unlocks some really difficult levels that'll really put you to the test.
Smash Cops, $4.99 - [Review] – [Forum Thread] – Not only does Smash Cops have great graphics, but it also has a new control method that we haven't seen before for controlling your cop car. You use your finger to "push" the car where you want to go. It sounds strange, but it works great.
Triple Town - Fun & addictive puzzle matching game, Free - [Review] – [Forum Thread] – There's a definite learning curve to Triple Town but once you get over that hump and come to grips with how the mechanics of the game works, you'll be building amazing towns and cursing at bears in no time. Argh, those bears. They ruin everything.
Windosill, $2.99 - [Review] – [Forum Thread] – This iPad exclusive puzzle game originally started its life as a Flash title. It's aged incredibly well, and feels like a perfect fit for the iPad. Multitouch adds so much, even if you played the original, it's worth trying again on the iPad.
---
The rest of the game ratings can be seen in their respective rating categories (also found in the sidebar navigation): 5 Stars, 4.5 Stars, 4 Stars, 3.5 Stars, 3 Stars, and 2 Stars.
As always, we expect there will be some debate about relative scores, but keep in mind that everyone's personal ratings may vary based on individual tastes.
For more of our favorite iOS games, check out our "Best iPhone Games" category which includes all of these monthly posts as well as other special compilations of the greatest games the App Store has to offer.