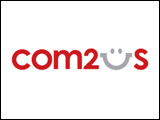 Com2uS is certainly in the seasonal spirit. The publisher has added Halloween trimmings to a ton of its current line-up of titles, including Homerun Battle 3D [$.99 / HD], Tiny Farm [Free], World of Magic [Free], and even Piggy Adventure [$.99 / HD]. Starting now, you can deck out your farms with zombie horses and jack-o-lanterns, blow baseballs out of the yard while wearing a pumpkin on your head, use Warp Gates and pumpkins as pet in World of Magic, and enjoy 12 Halloween-themed levels and new musical tracks across Piggy Adventure.
In other related Halloween-ynews, Homerun Battle 3D is now just $.99, three dollars less than its standard, non-celebratory price. Piggy Adventure also sees a cut due to this event: it's now $.99 instead of its usual $2.99.
Now, I ask you to enjoy the funniest series of pictures from a video game ever. You can catch images of the other games mentioned in this post at Com2uS's blog.