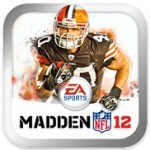 If you're an avid sports gamer and an NFL football fan, then chances are pretty good that you know that today, August 30th, is the release of Madden NFL 12 on consoles. Also coinciding with those console releases are the iOS versions of Madden NFL 12 [$6.99/HD], which are now available in the App Store.
Following the formula of most sports titles, Madden NFL 12 appears to be just an incremental upgrade to the Madden released last year. The game description boast new features like expanded rosters (though, some players have noted in the iPad version thread in our forums that they're not totally up to date, showing Donovan McNabb still on the Redskins rather than his new team the Vikings). Also, collisions are said to have been improved along with the graphics and an expanded playbook.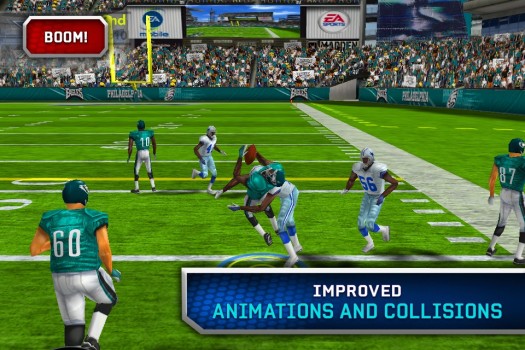 Chances are that you're pretty aware of what you're getting when buying a new Madden game each year. The series has been so refined over its 20+ year lifespan that it's hard to find innovative new features to add into it every year. That said, the iOS Madden games have always been missing that special something that would make them truly great.
Still, they're definitely decent little portable games of football, and since there actually is going to be NFL football played this year, it might be nice to have a game to fiddle around with while on-the-go. In addition to the iPad thread linked above, you can also hear what the iPhone and iPod touch crowd thinks about Madden NFL 12 in that forum thread, too.