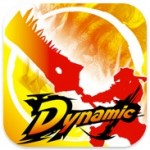 In early June, Capcom did what many gamers had been clamoring for ever since the App Store opened and released a Monster Hunter game for iOS called Monster Hunter Dynamic Hunting [$1.99]. Unfortunately, this was not a proper Monster Hunter title like the others in the ridiculously popular series, but rather a collection of single battles against many of the monsters from previous iterations of the game.
However, if you were cool with it not being your typical Monster Hunter game, there was actually a lot to like about Monster Hunter Dynamic Hunting. It used a gesture-based combat system similar to Infinity Blade [$5.99], though much more mechanical and less organic, and featured a respectable amount of armor and weapon upgrading that kept you engaged throughout the many battles. The game was even improved further by an update in early July that added a "Real Hunt" mode which basically let you play through the game over again with a highly increased difficulty after beating it the first time.
Today, Capcom has once again pushed out an update for Monster Hunter Dynamic Hunting which adds a new weapon, the hammer, into the mix. It also adds 4 new monsters to take on, which is always a welcome addition. Finally, there are some new customizable weapon and armor pieces to suit up your character with. Perhaps best of all is that to celebrate this update the price has dropped more than half to $1.99.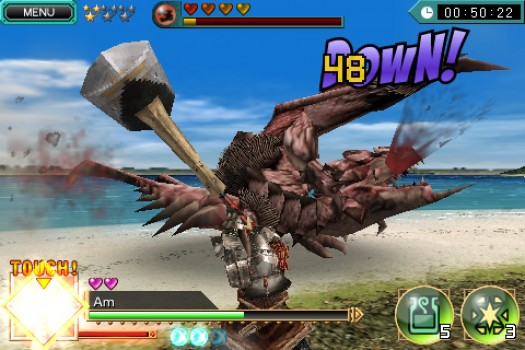 I've had more fun with Monster Hunter Dynamic Fighting than I ever expected, and members in our forums are pretty fond of it as well. It's actually a really solid little title as long as your expectations aren't for a full-fledged Monster Hunter game, and if you've been on the fence about it I'd recommend checking it out for the sale price and with the bonus goodies that have come from the past two updates.