This was posted on April Fool's day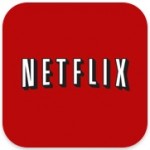 I ran across what looked to be a little gem of a game in the App Store recently called Netflix [Free]. After a quick perusal of the screenshots, I quickly downloaded this free universal app. I was shocked at how many different titles it contained across many genres, easily trumping even the best all-in-one game box games on the App Store. Unfortunately, my experience with Netflix has been abysmal, and is akin to a bait-and-switch scam which should have never been allowed in the App Store.
To be fair, Netflix does contain an impressive list of titles. As I searched through the library of available games I came across such gems as BloodRayne, House of the Dead, Postal, Doom, and many, many more. My mouth was literally salivating as I though about being able to play these games anywhere and anytime on my iOS device.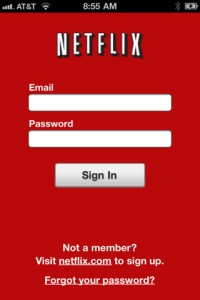 The first problem I encountered is that immediately upon firing it up, Netflix requires you to visit an outside website to create an account before accessing the games. This wouldn't be such a problem, but then you learn that Netflix is actually a freemium game where they actually want to charge you a monthly fee of at least $8 (with even more expensive plans available). This just reeks of shadiness, and I was appalled that they expect us to pay near the top of premium App Store pricing per month just to play a collection of games. If anything, it should be a one time fee of 99¢.
Since they do offer a 30 day free trial for their service, I decided to TOFTT (take one for the team) and subscribe to Netflix just to flex my journalistic muscle and dig a little deeper into their scam.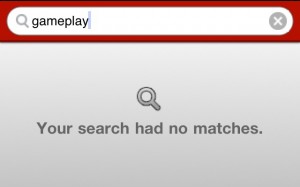 As if it couldn't get any worse, it gets totally worse. Once I had jumped through every hoop Netflix had forced me to just to get access to their library, none of the games I tried out had any gameplay whatsoever. Instead, they consist of extended cinematics/cutscenes, some of which run more than an hour or two.
At this point, I was so completely soured on my experience with Netflix that not even a classic Super Mario Bros game could save my opinion of it. In an ironic twist of cruel fate, Netflix actually does have a listing for Super Mario Bros. but again it's nothing more than an extended cutscene with terrible acting. I watched it anyway, mind you, all 104 minutes of it. But I immediately needed a shower afterwards. Check out the trailer below for a quick glimpse at the horror I subjected myself to:
Netflix appears to be a gamer's dream come true with its staggering list of available titles, but if you're looking for a competent compilation app you'll need to look elsewhere. If you don't mind just staring blankly at the screen watching extended cutscene after cutscene, then Netflix is incredibly competent in this area, just be prepared to fork over a steady stream of cash in order to conform to their freemium pricing structure. But if you're like me, an extremely hardcore gamer that craves nonstop gameplay, then you'd be best served staying far, far away from the abomination that is Netflix.