We don't really know anything about EA's upcoming NBA Jam other than its release is "right around the corner". Originally released in 1993 as one of the most awesome arcade games ever, NBA Jam sported four sets of controls for two on two basketball matches. As the title may hint, the name of the game in NBA Jam was ridiculous slam dunks that you could execute from the half court line under the right circumstances.
Here's some video from the original arcade version:
It's hard to say which version of NBA Jam EA will be bringing to the App Store, as there have been quite a few iterations over the years since the original arcade game. Hopefully it has some kind of multiplayer, as playing with friends was always the best part of NBA Jam. They're promising screenshots in the not too distant future, so if nothing else, part of the mystery of the upcoming NBA Jam release will be unmasked before long.
In other news, the gaming giant recently revealed some screenshots of Fight Night Champion, the latest entry in to the Fight Night series set to be released on home consoles on March 1st in North America. We haven't heard about the release date of the iOS version, but it's likely safe to assume that it will be around then as well. What's interesting about Fight Night Champion is the addition of a new "champion mode" where you follow the story of a boxer named Andre Bishop as he rises to greatness.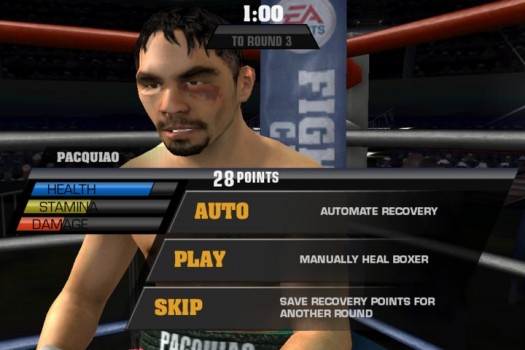 We hope to know more about both of these games soon. To follow along with EA Mobile, check out their Facebook which always seems to be loaded with information about their upcoming games.