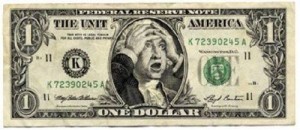 The App Store mouse seems to have hopped back on its wheel after the recent holiday freeze of iTunes Connect, and we're starting to once again see new games, updates, and price drops becoming available. Right off the bat there is a noteworthy sale that caught my eye, so if you still have a dollar left over after gorging on the massive list of holiday sales that we posted last week (many of which are still going on, by the way), you'll definitely want to pick up Game Dev Story [99¢/Lite] while it's at its lowest price ever.
Chances are pretty good that you've heard of Game Dev Story by now. This port of Kairosoft's 1996 PC game puts you in the role the manager of a brand new game development studio. You'll need to hire staff, come up with game ideas, and then bring those ideas to fruition all while staying within your budget and available resources. Then you market and sell your games, hopefully getting positive reviews from critics and bringing in a profit so your studio can expand and work on future titles. We were quite taken with Game Dev Story when we reviewed it, and it turns out we weren't alone as it subsequently went on to create quite a buzz across the gaming blogosphere.
In the App Store world, anything more than a dollar can be a hard sell to some gamers. After seeing the nearly 15 year old graphics that are used in Game Dev Story, I imagine that there were a lot of people that found it hard to part with the $3.99 that the game originally cost, despite the mountains of praise it received. Even with the recently launched lite version, I'm willing to bet that there are gamers that were steadfast in their willingness to wait for a 99¢ sale. To these people, your time has come! Game Dev Story is now just a buck, and you'll be hard-pressed to find more bang for that buck in practically the entire App Store. So stock up on food, buy a few cases of Red Bull, and get sucked into the divine addiction that is Game Dev Story, which will give you a chance to hone your skills for the upcoming Game Dev Story 2.
Update 1: It seems the price has been increased back to $2.99.
Update 2: For whatever reason, the price seems to be fluctuating from $2.99 to 99¢.