2XL Games have made a fantastic name for themselves on the App Store with a series of games based on extreme motor sports. These include 2XL Supercross [99¢ / Lite / HD], 2XL ATV Offroad [$4.99 / Lite], 2XL Trophylite Rally [99¢ / HD], and as of this coming January, Ricky Carmichael's Motocross Matchup. As the title hints, Ricky Carmichael is the front man for this game, and boasts an impressive resume of various trophies, medals, and other awards from all kinds of different Motocross events.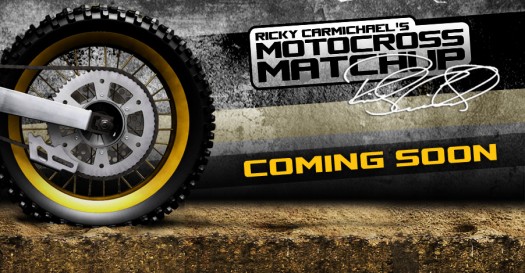 According to 2XL, the upcoming game is going to feature five supercross tracks (odd, considering this is a motocross game), two outdoor tracks, a race shop, and "an exciting line-up of super-charged Suzuki bikes". We're still waiting for additional clarification on how it will work, but the game also includes a "match-up mode" which will allow players to compete head to head online for positioning on leaderboards. It isn't entirely clear if this is realtime, or merely racing other people's ghosts, but we hope to find out soon.
We thought 2XL Supercross was a really cool game, but a bit shallow in our review. If they take similar gameplay, and add some additional depth through more tracks, a bike upgrade system, or even this new match-up mode, they're going to have a great game on their hands (and in our hands).