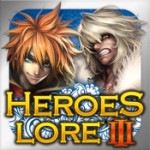 Well, as far as strange releases go, EA Mobile's Heroes Lore nearly takes the cake. Back in September, we posted a video from German iPhone site iFun.de that showed an iOS version of the Heroes Lore franchise, an RPG series that has been hugely popular on cell phones in Asian markets for several years. Then early last month, EA released some new details and screenshots, indeed confirming that the title would be coming to iOS as Heroes Lore: Stigmata of Gaia.
Literally the very next day, the international version of Heroes Lore: Stigmata of Gaia was released, which basically meant that everywhere except the US and Canada could buy the game. It is pretty typical practice for EA and some other publishers to release region specific versions of their games, and sometimes this means that the releases of the various versions gets staggered from the rest. Usually this only means a matter of days before the game is available in all territories, so we waited. And waited. And waited some more.
Now, just shy of two full months after the international version's release, Heroes Lore has finally hit the US and Canadian App Stores. Interestingly, and for reasons unknown, the Stigmata of Gaia subtitle has been dropped and the North American version is officially known as Heroes of Lore III [$1.99].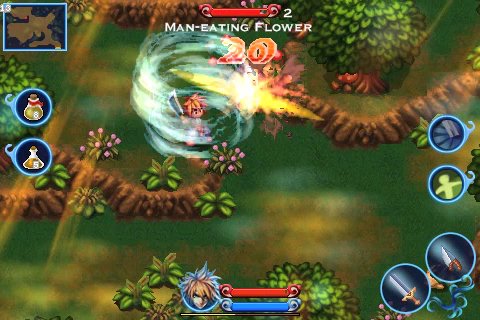 There is a ton of information and impressions available in the thread in our forums from international players who have spent the last seven weeks playing the game, and have compared it to similar titles like the SEED and Zenonia series. So far opinions seem pretty polarized on Heroes Lore III, with some players really loving the game and others deleting it within minutes, so you may want to check out some forum impressions first to decide if this is your particular cup of tea before plunking down your loose change. If you were excited from the announcement two months ago, and your enthusiasm hasn't waned since, then make sure to check out Heroes Lore III in the US App Store.