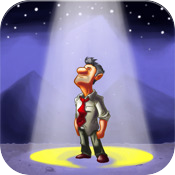 Big Bucket Software's The Incident [$1.99, Lite] is a pixel-art powered junk climbing game that we enjoyed quite a bit in our review. And while Big Bucket could just ride out the wave of sales and positive response and then start full-on developing a sequel, it appears to be doing quite the opposite: putting more into The Incident. In fact, the team is readying a crazy update for the game that will make it possible to play via a TV. No, for real.
A recent post on Big Bucket's blog teases this cross-compatibility, which requires an iPad and an iPhone. According to the post, this update (which will be 1.3 if you're keeping score at home) will allow you to plug your iPad running The Incident into a TV as if it were an input device. Then, with a game-connected iPhone, you'll be able to control the action in the game as if the phone were an Xbox 360 controller.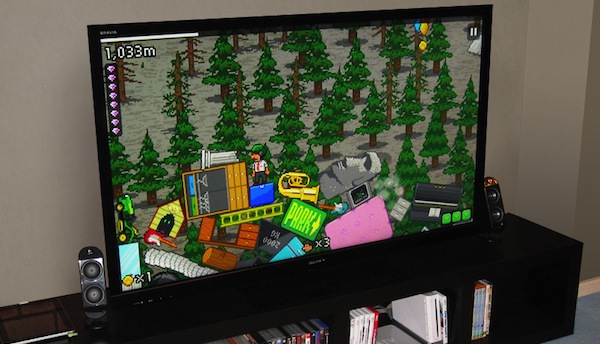 The best part about all of this? Big Bucket has fiddled with the game's visuals to make sure they'll accommodate widescreen on our huge and ridiculous HDTVs. It's the future, guys. The future.
As the blog post notes, you'll have to own an iPad Dock Connector to VGA to make this work, or if testing goes well, an Apple component AV Cable. Also, note that this setup doesn't require you to touch your iPad beyond plugging it into your TV — this is all controller, babe. Like I said, the future. Keep it up, Big Bucket!