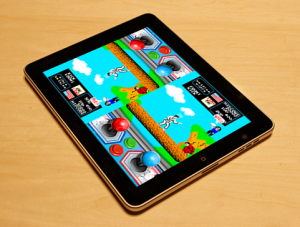 Resolve Market Research recently conducted an online survey that solicited usage pattern feedback from users of mobile devices of various types, including a specific look at how users perceive the iPad both before and after owning the device. As it turns out, gaming is no small deal on the iPad.
According to the survey, 28% of iPad-using respondents indicated that gaming was one of their main uses on the device. What's more 23% said that between the iPad, smartphones and various portable gaming devices, the iPad is the most enjoyable for playing games. In fact, 38% of iPad owners responding to the survey indicated that they had no desire to purchase a different mobile gaming device.
The iPad is clearly a formidable mobile gaming device, sporting the same 1GHz A4 processor used in the iPhone 4. And, while we've seen a number of quality iPad game titles appear in the App Store, the iPad gaming scene is still young. We're anxious to see, down the road, just how game developers make use of the iPad's 1024×768 pixel display and powerful processing unit.
[ via Joystiq ]