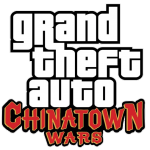 Following oodles of clones and other games directly inspired by Grand Theft Auto-style gameplay, it was great to finally see a real GTA game on the platform when Grand Theft Auto: Chinatown Wars [$9.99 / Free] arrived early this year.
We absolutely loved the game in our review, and later went on to rate it five stars in our best iPhone games roundup for January. Chinatown Wars is a complete port, with all of the content from the original version of the game when it first launched on the Nintendo DS, then later on the PSP. The sheer scope of a "full" GTA game is something you really must experience if you haven't before.
Grand Theft Auto: Chinatown Wars Lite [Free] includes the first three missions from the game, which won't take you very long to beat, but is more than enough to both see how the game performs on your device, as well as whether or not you like the controls. If you've never played Chinatown Wars, you really, really need to give the lite version a try.