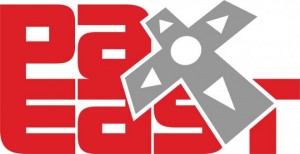 Following GDC, the next stop on the TouchArcade summer road trip is PAX East in Boston, MA. I'll be there for the whole weekend, and would love to meet up with any iPhone developers that have anything new, cool, and/or exciting to show me.
My schedule is wide open right now for meetings, and I plan to spend the whole weekend bumming around PAX if you would like to meet up. Passes for the event are already sold out, but if you're local to the Boston area and have a game you'd like to show off, don't let that stop you from contacting us.
Send an email to tips@toucharcade.com or shoot me an IM on AIM
if you want to meet up. If you're on the other side of the country, I'll also be at 360iDev from April 11th to the 14th in San Jose, CA. We'll post something else when we're ready to start booking meetings for that event.