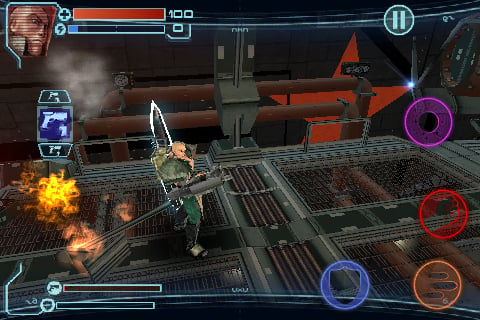 XS Games, a New York based publisher, announced Friday that they plan to release an iPhone and PSPgo port of "The Red Star" early this spring. The Red Star was a popular shooter/action game for the Playstation 2 that was based off the graphic novel of the same name.
The game was a blend of top down shooting and side scrolling beat 'em levels. It also had some RPG elements, with characters being able to upgraded abilities at the end of levels.
Here is a trailer for the PS2 version:

XS Games says that both the PSPgo and iPhone are the perfect new home for the game. They say by releasing the game on these platforms it will allow them to improve the game play and graphics of the game while keeping the price fair. We will have to wait till spring to see if they deliver.
Screenshots of the iPhone version: