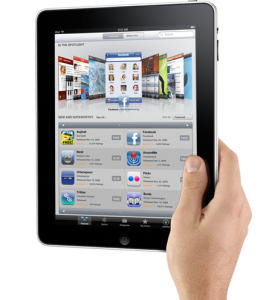 In the wake of Apple's keynote today unveiling the iPad, we rounded up Dave Castelnuovo and Allan Dye from Bolt Creative, Anders Mårtensson from Illusion Labs, Natalia Luckyanova and Keith Shephard from Imangi Studios and Bruce Morrison from Freeverse to hear what four successful iPhone development studios thought about the new device.
The reception amongst this group of developers was remarkably positive, and everyone had ideas for new projects exclusively for the iPad, as well as refining or enhancing existing games to take advantage of the additional screen real estate and processing power of the device. We also discuss the niche that the iPad will likely fill, and what kind of usage patterns we expect the device to see once it is available for purchase.
Music lovingly lifted from the Steve Jobs YTMND.
Podcast: Subscribe in iTunes or Direct Download (M4A, 50MB)