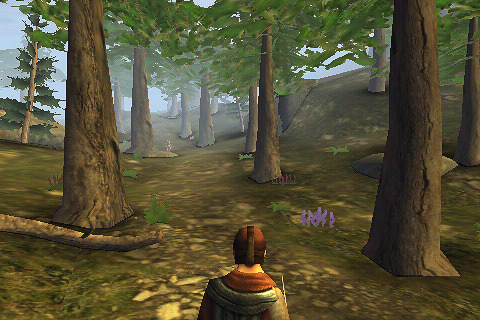 Apple must have expedited the reapproval of Crescent Moon Games' Ravensword as it appeared in the App Store early this morning for $6.99.
Similar to recent Elder Scrolls games like Morrowind or Oblivion, Ravensword is an open world roleplaying game with both a main quest line to follow and a considerable amount of side-quests. The developers have quoted anywhere between 6-8 hours of gameplay to complete the initial quest without taking side-quests into account.
The Ravensword game world is surprisingly detailed for an iPhone game, and performs remarkably well. Along the way you will equip your character with all kinds of different magical items and slay hordes of enemies as the main quest line slowly reveals your character's mysterious identity.
We'll post our full review shortly.
App Store Link: Ravensword: The Fallen King, $6.99