Tag Archives:
Warhammer 40000: Space Wolf
Upcoming
Over a year ago, back in August of 2013, developer HeroCraft announced a card-based tactical strategy game set in the Warhammer universe called Warhammer 40,000: Space Wolf. The initial screens looked great, and the following December a brief trailer was released that gave us a glimpse at the game in action. A lot of time has passed since then, but today HeroCraft has finally announced a worldwide release date for Warhammer 40,000: Space Wolf. It's coming next Tuesday, October 28th. Here's a brand new gameplay trailer...
Upcoming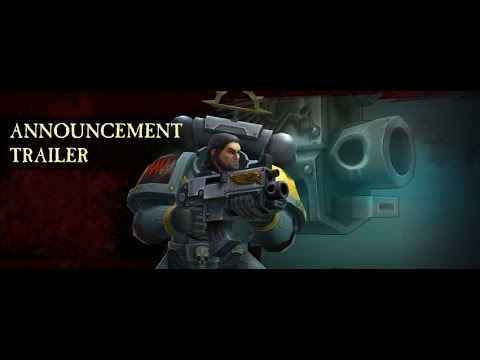 The turn-based card battler called Space Wolf, which is set in the Warhammer 40K universe and was originally announced by Games Workshop and developer HeroCraft back in August, has finally received a gameplay trailer. It's brief, but in it you can see how the game looks in action as well as some of the abilities and characters you'll be able to play with...
Upcoming
Warhammer 40,000: Space Wolf is the name of yet another new WH40K game coming down the pipes for a multi-platform release. Due out in 2014 on PC, iOS, and Android, Space Wolf is a free-to-play CCG that tasks you with commanding the Space Wolves legion against an interesting assortment of foes: the traitor legion the Word Bearers and the Necrons. ..