Upcoming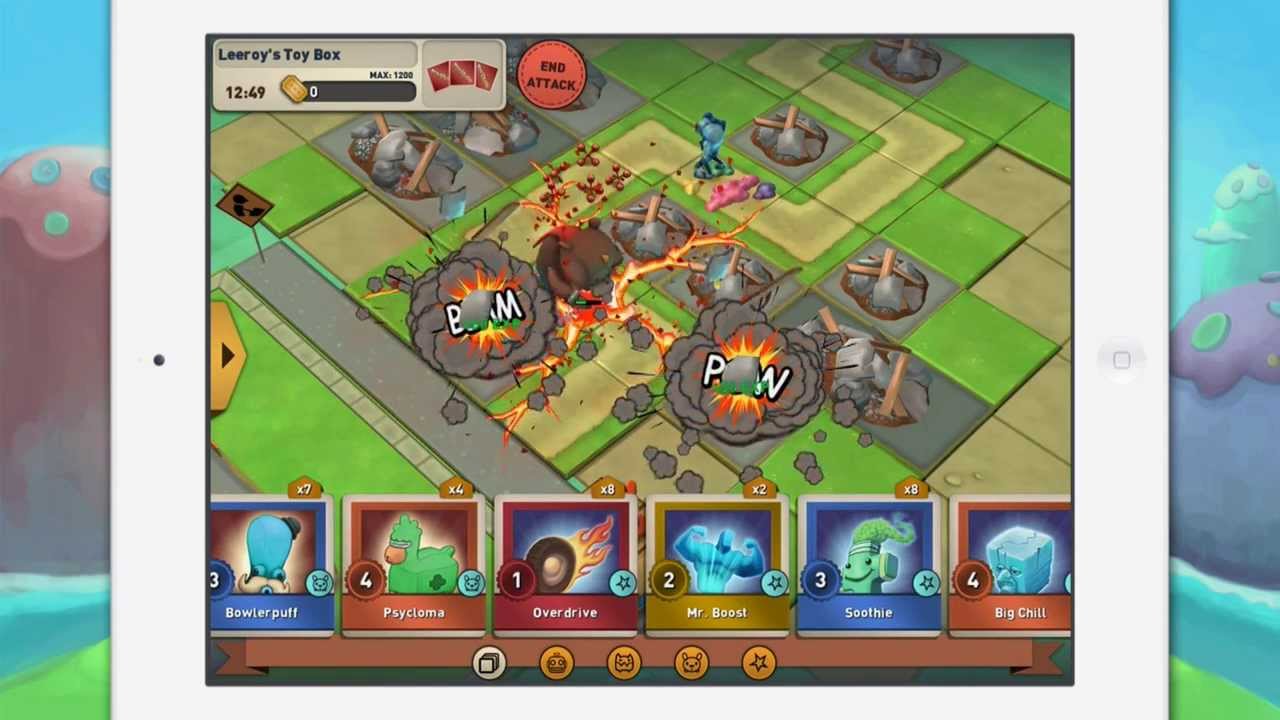 If you fancy yourself a fan of Brad Nicholson, tower defense, CCG's, and/or Clash of Clans-y-like games you should take a minute and watch the new Toy Rush trailer released by Uber Entertainment this morning. The way it mixes all of these genres seems pretty sweet, and with Uber luring the meaty hands of Brad away from us, I'm confident the game is going to be fun...
Upcoming
Yesterday we talked about the upcoming tower defense/tower offense/collectible card game conglomeration known as Toy Rush from Uber Entertainment and Tilting Point, and today the team of developers have released a new commentary video showing off an early version of the game in action and talking about its various features. Spoiler alert: this game looks seriously awesome. From the personality and animations of the characters, to the slick path-drawing mechanic, to the asynchronous style of play, Toy Rush looks marvelous. Strap in because the video is about 10 minutes long, but worth your time...
Upcoming
Many folks are familiar with Uber Entertainment's work via the awesome Monday Night Combat series on Xbox 360 and Steam, but they also have a mobile presence on the App Store with their pretty-darn-good endless runner Outland Games . That mobile presence is getting ready to expand however, as Uber is working with Tilting Point to bring an interesting looking tower defense title called Toy Rush to the mobile platform...