Tag Archives:
The Witcher Battle Arena
Upcoming
Good news for anyone looking to get their hands on The Witcher: Battle Arena, as the game has been soft launched in Sweden. This will be the second mobile game in CD Projekt RED's series of Witcher games, based off of the fantasy books, following the recently-released The Witcher Adventure Game [$5.99 (HD)] which launched across a number of platforms. Battle Arena is a free-to-play MOBA for mobile, with three-on-three online battles, with the ability to play against teams of other humans, team up with others to battle bots, or just play AI solo – and that works without being online...
Upcoming
The season of the mobile MOBA is finally upon us, it seems, with Vainglory [Free (HD) / Free] getting such huge showcases from Apple. Plenty of other developers have been trying to make the MOBA genre work on mobile, and one of the more interesting entrants is CD Projekt Red, creators of The Witcher series, with The Witcher Battle Arena. The game was announced back in July with promises of three-on-three battles with no pay-to-win elements. A new trailer was released in August, along with a signup for a beta, but only on Android. Well now, iOS players who want to help beta test the upcoming MOBA can do so, as CD Projekt is looking for beta testers. You can sign up here at this link. They're not promising everyone gets into the beta, unfortunately, but this still may be a way to provide feedback and play the game before its worldwide release...
Upcoming
Early last month, CD Projekt Red announced The Witcher Battle Arena for mobile devices, and this week they've unveiled the first gameplay trailer for the game. The Witcher Battle Arena is a multiplayer online battle arena game (MOBA) in a similar vein to League of Legends or Dota 2, the two major heavyweights in the genre, but set in the Witcher universe. The new trailer looks really slick, check it out...
Upcoming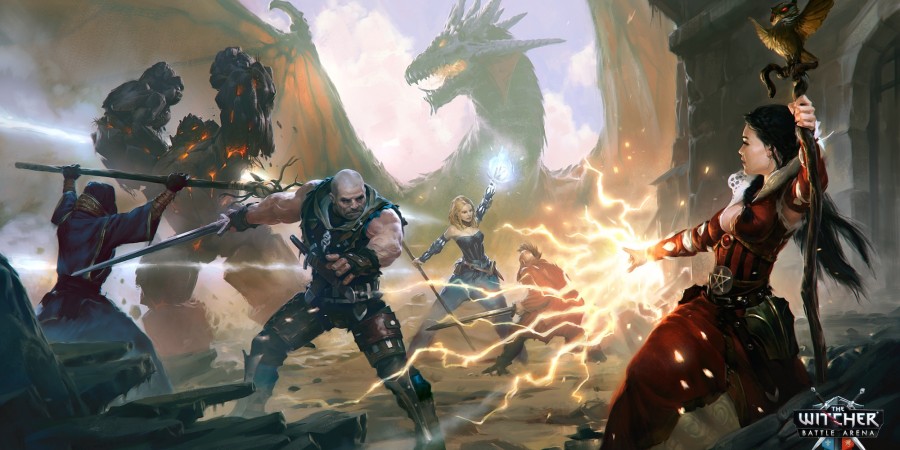 Yesterday CD Projekt Red, in conjunction with Fuero Games, announced The Witcher Battle Arena for iOS. As the name suggests, the new game is a multiplayer online battle arena game (MOBA), in the vein of Riot's League of Legends or Valve's Dota 2. The catch, of course, is that all of the characters are from the Witcher, a series of sprawling PC and console role-playing games, based on a group of fantasy novels by Polish author Andrezj Sapkowski...