Tag Archives:
Halo: Spartan Assault
Upcoming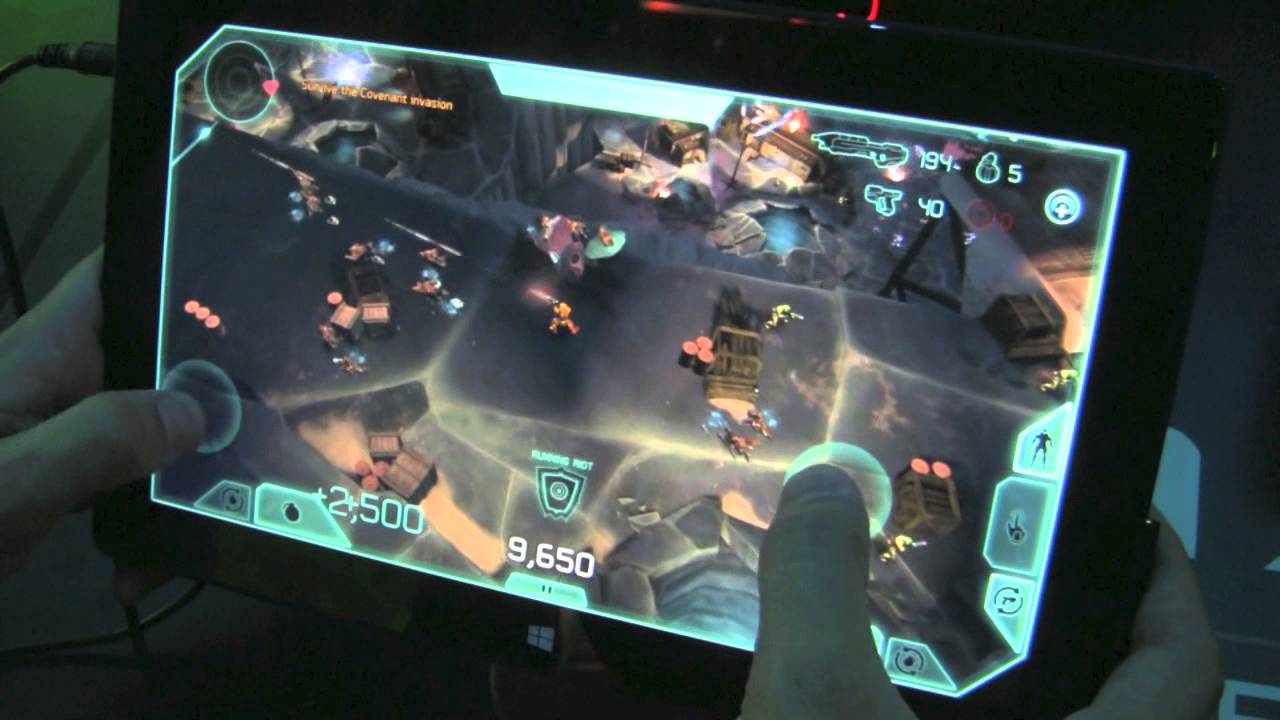 A couple of weeks back, Microsoft announced that a new top-down, dual-stick Halo game was in the works and that it would be exclusive to the Windows platforms. The big question was, with Windows tablet and phone sales being less than stellar, would this game known as Halo: Spartan Assault eventually make it to the much, much, much larger iOS and Android user base? We still don't know the answer to that, but Spartan Assault was playable on the E3 show floor so we figured what the heck and gave it a spin. It actually seemed really cool, check out our quick hands-on with it below...
Upcoming
Halo: Spartan Assault is a top-down, twin-stick shooter that, from most accounts, seems to have that same open-y sort of sandbox combat feel that all the previous Halo FPS games have nailed. In other words, it's an actual Halo game -- except built for Windows 8, Windows 8 phones, and Windows 8 tablets. That's kind of the rub; this thing isn't yet slated to hit the App Store. Rather, it's being billed as an "exclusive" for Windows platforms...