Upcoming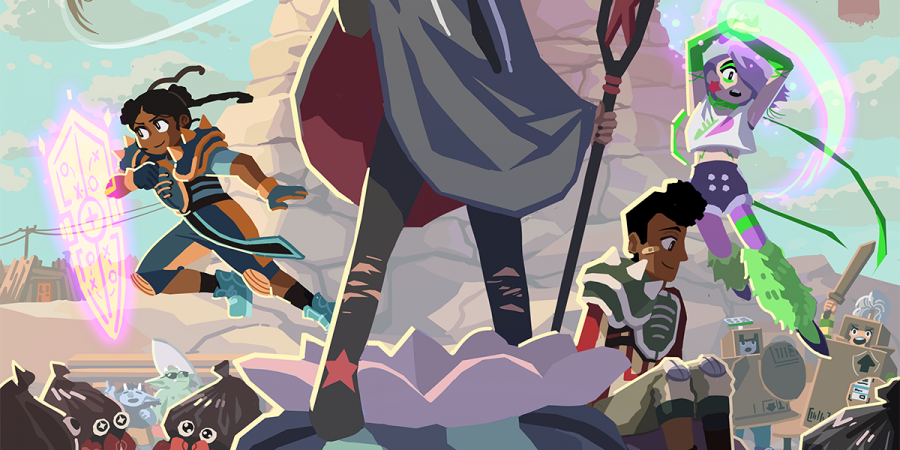 While we've been covering Guildlings for quite literally years now, what you do in the game is still a bit of a mystery. The few details that have come out so far involve a group of friends completing quests in a mystical fantasy land, and it sounds like there's social hooks that let you play with others. Last year it was mentioned that the game would be split into multiple "chapters," but beyond that... the rest is sort of a mystery...
Upcoming
Guildlings, the upcoming game from Threes [$2.99] developer, Sirvo Studios, continues to look very intriguing, but unfortunately its release date has been pushed back from 2017 to Spring 2018. The good news is the delay is primarily because the developers are expanding the game's world and story, which is the kind of delay I can get behind. Expanding the world beyond the original scope also made the developers feel like they have too much story to tell at once, so they will be releasing the game in multiple chapters, with the first chapter set in a region called The Quaint, which looks really cool and, well, quaint...
Upcoming
There's an intriguing new mobile games inititative that wants to be the "HBO of mobile games" called The Label, and it's got some intriguing names behind the scenes, not to mention with content being created for the service. Robert Bowling, formerly of Infinity Ward, is behind The Label, with publisher FunPlus helping to back the initative. The Label will publish Bumbo by Binding of Isaac [$14.99] creator Edmund McMillen. As well, Guildlings by Threes [$2.99] developer Sirvo will be part of The Label, along with some interesting other titles from games industry veterans...
Upcoming
The latest news blast from Sirvo Studios about their mysterious upcoming game Guildlings has gone out, revealing the character Gwynn. She's a sportsknight, boasting tennis shoes and some badass spiked shoulder armor. Also, this reveals that Guildlings is going to be a 3D game, which helps to explain why they might need a bigger team for this game. Sirvo Studios was founded by Threes [$2.99] creator Asher Vollmer, but there's a whole squad of folks working on bringing this idea to life...
Upcoming
The developer of Threes [$2.99], Asher Vollmer, founded Sirvo Studios to work on a new game called Guildlings, which was announced earlier this year. But just what Guildlings was going to be was still a bit of a mystery to be revealed. Now, some new details are being revealed, with the release of the first newsletter from Sirvo Studios. So, what is the game about? Well:..
Upcoming
Sirvo Studios, the home of Asher Vollmer, and developer of Threes [$2.99 / Free], has just announced their next game. After Vollmer's Royals' mini release last year (which still needs to come to mobile in some form), the studio has announced Guildings, which they've started teasing. Guildlings is described as "a fantasy adventure in a world of wizards and wifi," and "a mobile adventure about teenagers road-tripping through a unique fantasy world." The artwork shows an interesting stylistic mix: characters with tennis shoes, cell phones, and spiky armor...