Tag Archives:
Final Fantasy Agito
Upcoming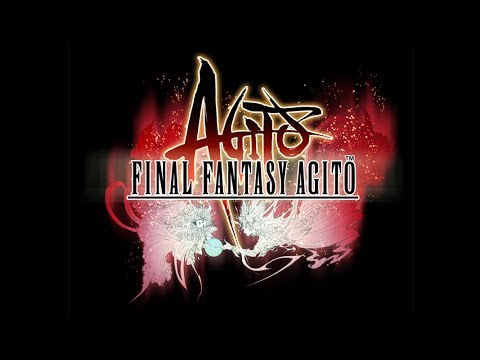 In September of last year, Square Enix announced Final Fantasy Agito, a spinoff game for iOS set in the same universe as the PSP game Final Fantasy Type-0. The game launched in the Japanese App Store just last month, and our own Shaun Musgrave gave us some of his initial thoughts on that release. But the real question is when will Final Fantasy Agito be launching in North America and the rest of the world? Well, today Square Enix *sort of* answered that question on their blog. No specific date has been set, but they say the North American release is "soon" and have released a new trailer of the game...
Upcoming
May 19th, 2014 3:00 PM EDT
by
Shaun Musgrave
in
Featured
,
First Impressions
,
Free
,
Games
,
iPad Games
,
iPhone games
,
News
,
Prices
,
Role-Playing
,
Upcoming Games
Anyone who has been following the story of Final Fantasy Agito knows that the development of the game has had almost as many twists and nonsensical turns as the average Final Fantasy game's plot. Back in 2006, a game called Final Fantasy Agito XIII was announced for mobiles as part of the Fabula Nova Crystallis project of Final Fantasy XIII companion games. It helps to put things into scope when you realize that announcement predates even the original iPhone by more than a year. Eventually, the team's ambition grew beyond what phones of that time could manage, so the project was moved to Sony's Playstation Portable in 2008. After the whole Final Fantasy XIII business didn't go quite the way Square Enix envisioned, the game was retitled Final Fantasy Type-0, finally releasing in late 2011. That seemed like it was that for Agito, but late last year, Square Enix announced out of the blue that they would be developing a prequel to Type-0 for mobiles, once again claiming the name Final Fantasy Agito. I guess they were really proud of that title...
Upcoming
We've been following news of the release of Final Fantasy Agito for quite some time now, and where we last left off a western release for this free to play Final Fantasy game was very uncertain. None of that seems to have changed, but the game is now available for download on the Japanese App Store. Keep in mind, it has no English localization, so, it might be pretty difficult to play if you can't read Japanese...
Upcoming
Final Fantasy Agito, Square Enix's latest iOS title just got a new trailer ahead of its Japanese release in May. Directed by Hajime Tabata, Agito is a 3D RPG featuring real-time combat and stunning CGI cinematics. Set in the same universe as Final Fantasy Type-0, Agito has a new storyline broken down in chapters that are played out in real time and that change based on the decisions you'll make. At the end, a new "cycle" will begin and you'll have more choices to select from. Thus, the game should always be evolving. It sounds insanely weird and we'll have to wait and see how the free to play elements impact the gameplay. It should be noted that Agito doesn't have a solid release date here in the west and we're not even sure it's going to be released elsewhere...
Upcoming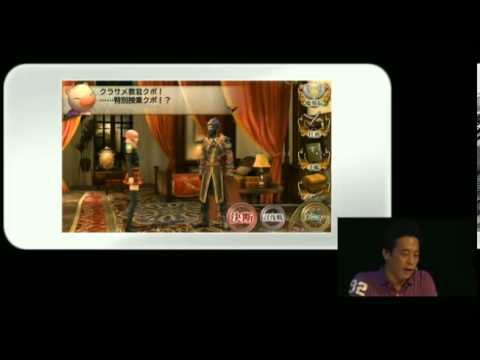 We were excited to see a new mobile Final Fantasy game was in the works when Square Enix announced Final Fantasy Agito earlier this month, but were saddened to learn that it was exclusive to Japan and there were no confirmed plans to release the game in other territories. However, the game's director Hajime Tabata revealed in an interview that Final Fantasy Agito would definitely be localized for other languages, though that didn't necessarily mean it would release outside of Japan. My gut tells me that it will be, though, and with that here's a lengthy demonstration of Agito from this year's Tokyo Game Show first spotted by VG 24/7 if you want a deeper look at the game...
Upcoming
It was just last week that we learned of the existence of Final Fantasy Agito, a mobile-exclusive RPG from Square Enix that's a spinoff of sorts to the 2011 PSP title Final Fantasy Type-0. The following day Squeenix released a video showing Final Fantasy Agito in action, which made me roughly ten thousand times more excited for the game. There was just one problem: like Type-0, Agito is set to be a Japanese exclusive title, with no plans as of right now to bring the game into additional territories. Dang it...
Upcoming
Yesterday we told you about Square Enix's plans for a mobile-exclusive iteration of their Final Fantasy series called Final Fantasy Agito. Set in the same realm as the PSP title Final Fantasy Type-0 from a couple of years ago, Final Fantasy Agito retells the story of Type-0 from the perspective of new characters which you create and control. It also utilizes some very interesting real-time ideas that have you building up your team during the single player campaign over the course of 10 days, and then taking them online to battle against tough bosses alongside other players and their teams. Today Square Enix has released a brief teaser for Final Fantasy Agito, and it looks really impressive...
Upcoming
Square Enix has a new free-to-play Final Fantasy game in the works for mobile, according to a recent preview in Famitsu and reported by Polygon. Called Final Fantasy Agito, it's set in the same universe as the Japanese-only PlayStation Portable title Final Fantasy Type-0 and will basically retell that game's story from the perspective of your own character that you'll create in Agito. Even more interesting is that Agito is meant to be played in "cycles" and beaten over and over, with decisions and events that happen in previous playthroughs affecting how future cycles will play out...