Upcoming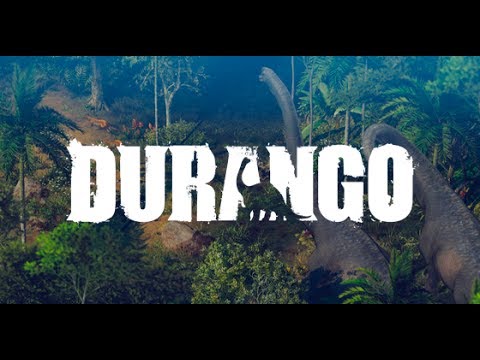 We've been following the progress of Durango, the upcoming mobile MMORPG that takes place in a dinosaur-populated open-world, ever since its first announcement in the fall of 2015. In the year that followed news on Durango was sparse, but late last year developers Nexon and What! Studio ran a limited beta test and that early version of the game seemed to be quite positively received. After dropping a new teaser trailer last week in anticipation of E3, the developers have now launched a more fleshed-out trailer showing off Durango and the many things you can do in this wild game world...
Upcoming
Durango, the dinosaur-populated MMORPG, has been in development for around three years (including a short beta test), and it appears that it's finally getting closer to release. Durango is a very ambitious game that offers players an open-world sandbox where they can do pretty much anything they want. They can cultivate and evolve the wilderness in order to survive, build whole villages to share with other players, join or even create clans for added security, engage in PvP or Clan Vs Clan battles, and all kinds of other activities. There's also farming, cooking, trading, and a variety of other activities that should make living in the world of Durango entertaining...
Upcoming
We've been keeping a close eye on the upcoming dinosaur-filled MMORPG Durango because it's promising to bring to mobile a huge, intriguing world filled with things to do and dinosaurs to slay. The game has finished its first closed beta period just recently, and today the developers posted some very fun stats that show both how players chose to play the game as well as Durango's potential. The beta had over a million players across iOS and Android devices, although the US only had around 45 thousand (so don't be surprised you didn't get in). Players were enjoying the Durango world for an average of 8 hours, although having players who topped 500 hours probably skews those numbers a bit...
Upcoming
Good news if you signed up for the beta for Nexon Korea's impressive-looking Durango: the beta is officially open for business, with download links going out now. Running from now until January 3rd, 2017, those who signed up can dig into this open-world MMORPG where you'll have to deal with survival and rebuilding society in a land where there's dinosaurs all about. Dinosaurs that you can ride! I want to ride a freaking dinosaur!..
Upcoming
About a year ago, I wrote about the upcoming Durango, a gorgeous looking MMORPG all about contemporary people traveling back to the time of the dinosaurs. The game looked fantastic, but it had been a while since we last heard anything about it, so I wasn't sure about its future. Well, it looks like the game is coming along just fine and the developer is going to be running a closed beta for both Android and iOS from December 13th to January 3rd. If you want to sign up, go here as quickly as you can because there are limited spaces. The game will have you working together with others to survive the hostile, dinosaur-infested world, and you'll do so by hunting, exploring, and building a whole new society...
Upcoming
Are dinosaurs the new zombies? I have a hunch they might be after the (not very deserved) success of Jurassic World and of the PC game ARK: Survival Evolved. Now, we are getting what looks like a very cool dinosaur game on mobile. Nexon's Durango is all about contemporary people traveling back into prehistoric times to do I have no idea what. Perhaps they heard that dinosaur-skin shoes are the new big thing and are looking to make a quick buck. This multiplayer game will force players to work together to survive the hostile, dinosaur-infested world, and to do so they'll have to explore, hunt, and build a new society that will have what it takes to make it. Nexon promises a "pioneering open-world MMORPG" that offers an experience unlike anything else on mobile. While those are promises we've heard a billion and a half times, the game's setting definitely sets it apart from most other MMORPG games on mobile...