Recent Stories
Soccer (or, as the majority of the world calls it, football) fills a rather large void in my life, and so any video game that tries to emulate The Beautiful Game will definitely be on my radar. While FIFA 17 may be the big event of the week, it's an update to a slightly smaller football simulator that has made me most excited over the past few days. The game, of course, is New Star Soccer [Free] - being one of the mainstays on my iPhone for years, the perpetual updates since its release on iOS back in 2012 have gone a long way to altering the experience, for better and for worse. While a transition to freemium threatened to spoil what was one of the most compulsive mobile games of recent memory, New Star Games managed to balance and improve the experience well enough that it still remains an enjoyable arcade soccer simulator in the App Store. Today, the developers have released their biggest update yet for New Star Soccer, and have provided a complete graphical facelift to bring the game firmly into 2016...
The sheer number of mobile devices out in the wild coupled with the ease of downloading apps and their tendency to be free means that download milestones can get pretty crazy compared to other platforms. A million or, heck, even half a million units sold on another platform would be a huge success for most studios, but on mobile it's not even a drop in the bucket anymore. Which brings me to the news that FDG's ape-themed auto-runner Banana Kong [Free] has just reached the 100 million downloads mark across all platforms, and to celebrate FDG will be bringing a huge Beach-themed update to the game on iOS this Thursday. Here's a video showcasing the new Beach content...
Based on the web series by Alan Tudyk, Con Man: The Game [Free] is a freemium building game with the unique theme of building and running a comic convention. Players start out with a tiny con  without many fans or exhibits and slowly build up the ability to hire VIPs, build better facilities and sell bigger and better merchandise. Eventually, players also unlock themed exhibits for fans of specific genres (such as fantasy or horror). I took on the challenge of building my own con for over a month, checking in a few times a day without the assistance of purchasing any premium currency. While the theming certainly gives it a leg up on other builder games, I was not impressed with the relative progress players of the game when measured against its mechanics...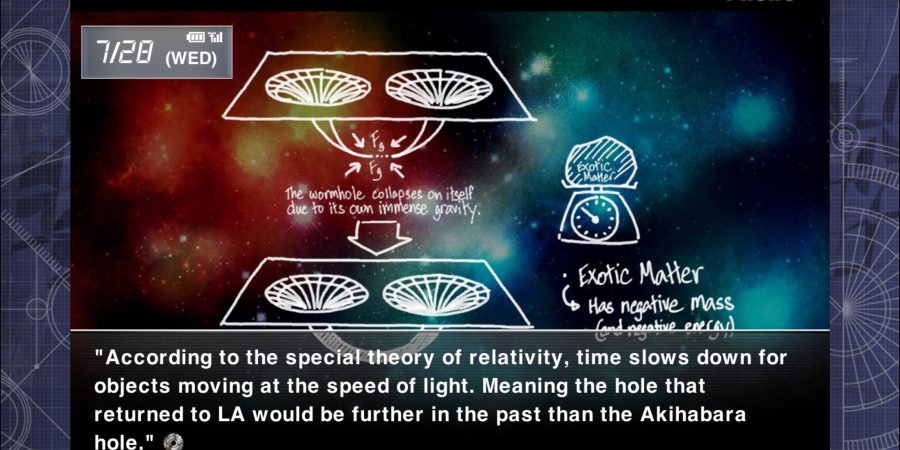 There's a certain attraction to time travel stories. Sometimes, they're about comparing the present to the past, particularly by sticking a fish out of their water. Other times, they're used as a way to think about the future and the promise it holds. Most of them really come down to a simple question: what would the present be like if things had gone differently in the past? Ultimately, time travel stories are more often than not morality tales about appreciating what we have and who we are. A warning about greed and how it can leave you with less than you had. A means of dealing with regret and the paralysis it can bring. Well, except for Back to the Future. That one's about making out with a younger version of your hot mom and getting a new truck...
Developers Semidome have made a name for themselves on the App Store, through bringing some truly beautiful and immersive visual and audio experiences to a platform that is normally synonymous with short and succinct gaming sessions. Last Voyage [$1.99] caught the eye - and subsequently the imagination - of the masses who played it when the title launched in 2015, even if our review suggested the game elements were somewhat shallow. Semidome's next major release, Nightgate [$3.99], managed to improve on Last Voyage in nearly every way, and while it was a bargain at its original $3.99 price point, the game has today gone on a 48 hour sale to $1.99 for the first time, so if anyone missed it back in August, now is a fantastic chance to play one of the best iOS games of the summer...
Infinite Dreams, the developers of the excellent shoot 'em up Sky Force Reloaded [Free], should probably change their name to 'Infinite Updates'. Whether it's laser raptors, as we saw in the latest 'D Update', or brand new tournament modes, the game has been supported impressively since launch, which even by App Store standards has been incredibly impressive. It will therefore come as no surprise that the hardworking development team have released yet another update that, while serving as a stopgap until the big addition of the new Level 13, adds a lot of interesting features that will only further cement Sky Force Reloaded as one of the most essential games within the shmup genre on iOS...
We're streaming live on Mobcrush right now. There's a couple different ways you can watch the stream, and they all work equally well and it's really just a matter of personal preference as to which method you prefer. The easiest way to watch is just watching the embedded player right here on TouchArcade. In the interest of being polite, we mute the audio. If you're somewhere you can listen, be sure to turn it back up- the controls for that are in the lower right corner of the video stream. Alternatively, if you're on a mobile device, download the free Mobcrush app for iOS [Free], also available on Google Play. From there, search for TouchArcade. If you follow us, you'll get alerts when we're streaming. Last, but not least, you can visit our channel directly in your browser at mobcrush.com/toucharcade. Oh, and if you want to participate in chat, you'll need to register over on Mobcrush first...
FIFA 17  is coming out tomorrow for PC and Consoles, and you can download EA's FIFA 17 Companion [Free] today to help you stay connected to your teams once the game comes out. The Companion is all about the Ultimate Team mode and allows you to use the transfer market at all times - great for being able to pick up a player right at the last minute - manage your squad and your club by changing formations and using your consumables as needed, and visit the store to buy packs, a good thing since FIFA shops tend to run many limited time specials. So as you can tell, these are all useful features for anyone planning on spending time on the Ultimate Team side of FIFA 17...
Marriage is a tricky, tricky act, isn't it? Quite often those joined in holy matrimony don't really fit well together, and even when they do, compromises must abound if there is to be any kind of happiness in their new union. And when the marriage is of two very different people, the challenges are even greater. If you've played Minecraft (either the mobile or the PC version) and any of the Telltale games, then you already know why I started my review of Minecraft: Story Mode [$4.99] with these metaphors. When Telltale told the world that it would apply its narrative-based formula on Minecraft, the game that's now synonymous with sandbox, many gamers wondered whether Telltale could pull it off and whether Minecraft players would bother with a developer that put their beloved open-world game in a narrative straight-jacket, possibly chopping off any parts that refused to obey the narrative techniques that Telltale has used in its other series...
Cole Jefferies is bringing his fascinating Concrete Jungle to mobile this week, and it should be on your radar. The game is basically what you'd get if you'd combine a city builder with a deck-builder or CCG like Hearthstone [Free] and a puzzle game. The whole thing perhaps works better when you try it out, but essentially, you have to play cards that represent city buildings on a board. Houses are the key unit, as they collect the points that are necessary to clear a column at a time, akin to a puzzle game. Other buildings can have effects on tiles that increase or decrease their point value, so you're trying to place houses and buildings in such a way that you get enough points to clear out each column to expand the board and progress toward the goal column. But, as you lay down cards, they have values that can allow you to buy new cards to add to your deck, or to increase the value each column needs to be cleared. Then, there's a 3 star system for how well you do in each level. The game's tutorial stages are friendly without being overly hand-holding, and it all makes sense once you play it...
Freehold Games' Sproggiwood [$1.99] has just gone on sale for its lowest price yet, at $1.99, down from its regular price of $4.99. Now, the game was $9.99 at launch after it was $14.99 on PC at launch, but the game got a permanent price drop at one point to help out with its long tail. But now, you can get the game at its absolute cheapest price point yet, for a limited time...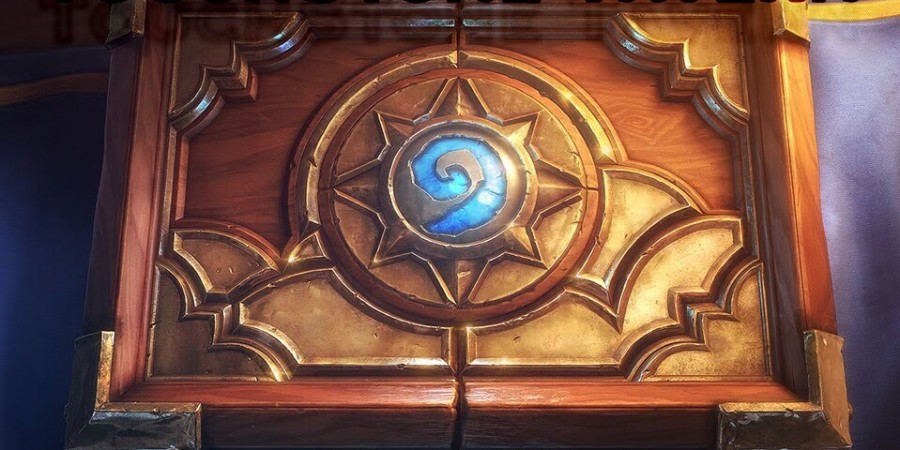 Welcome to another weekly roundup of everything that's happened in the world of Hearthstone [Free]. This has been another week where players have complained about the state of the meta and about how the game doesn't feel as fun as it used to. I feel we're going to be hearing the same complaints until we get new cards, get cards nerfed, or get cards banned. When will that happen, I have no idea, but it's hard to ignore the fact that we are once more going through very interesting times. Outside the complaining part, we got news on the upcoming World Championship, more on the making of One Night in Karazhan, and much more. So, on we go...
Hello everyone, and welcome to the week! It's time once again for our look back at the noteworthy updates of the last seven days. Some really spiffy games in this week's round-up, but which one is a bad enough dude to take home our coveted prize? Read on, friends. Of course, you can keep an eye out for updates yourself using AppShopper Social [Free], the watchlist in the TouchArcade App [Free], or by participating in the TouchArcade forums, but this weekly summary is here to fill in the things you might have missed. Let's dig in!..