Category Archives:
TGS 2014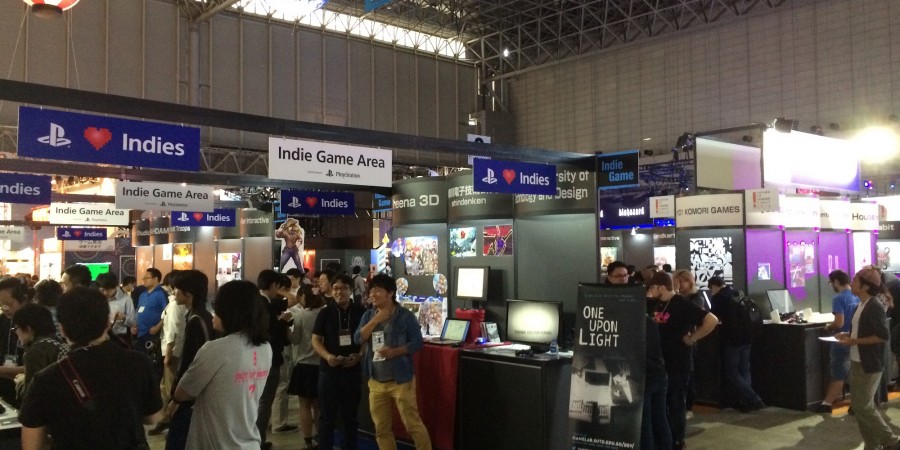 I looked at and played a number of great games in the Indie Games area of the show floor. It was probably the most interesting part of the show as far as mobile games go. Square Enix put a good effort forward, but other big companies either weren't showing their mobile line-up or just showing off their latest attempt to catch onto the tail feathers of Puzzle & Dragons [Free]. I've written separate articles for some of the games I played in the Indie area, but the rest of the stuff I played was too early on, unlikely to leave Japan, or just not a great experience to be had on a noisy show floor. Here are some of the interesting ones...
I played quite a few games at the Tokyo Game Show, and as you would expect, there was a pretty wide range in terms of how finished games were and how enjoyable they were to play. While I was excited to play Chaos Rings 3 for obvious reasons, the surprise of the show for me ended up being Ghost Blade, an upcoming stylish action game from Shanghai-based developer Yushi Digital Entertainment. It's currently in soft launch in China, and should be coming to the rest of the world within the next month or two...
Band Saga is such a weird game, and I mean that in the most beautiful possible way. Part rogue-like, part twin-stick shooter, all mixed in with a stylish, unique musical theme, I can't say I've played anything quite like it before. In this game, you have to put together your band by rescuing members. They're found in the game's various stages set in different cities across the world, which you'll have to clear out room by room until you find them. The game has a really cool classic sci-fi theme to it, rendered in pixel art that looks like it fell out of a 16-bit console game...
Every once in a while, a game comes out of the Japanese development scene that makes you question your sanity. I feel like I'm pretty numb to this stuff in general by now, but Million Onion Hotel from Onion Games is... something else. Headed up by industry veteran Yoshiro Kimura, who previously worked on No More Heroes, Little King's Story, and Chulip, the game is basically a variation on Whack-A-Mole. Yet, reducing it to that feels a bit like calling Katamari Damacy a game about rolling a ball around...
Square Enix had a lot of mobile games showing at its booth, but many of them weren't playable. Interestingly, though they've been out for some time, Dragon Quest IV and Dragon Quest VIII had stations set up, and of course, Chaos Rings 3 and the Dive In service were playable as well. The rest of Square Enix's mobile lineup was presented in video only, though I did manage to pick up a few details about some of the games...
Given that it's going to be launching relatively soon in Japan, it wasn't that odd that Square Enix would be showing off their new streaming service, Dive In, at the Tokyo Game Show. Nevertheless, I was still a bit surprised to have a chance to play a couple of the games from its launch lineup at Square Enix's booth. Both Final Fantasy 7 and Final Fantasy 13 were available to try out, and since I was very curious as to how well they would work, I gave them both a play...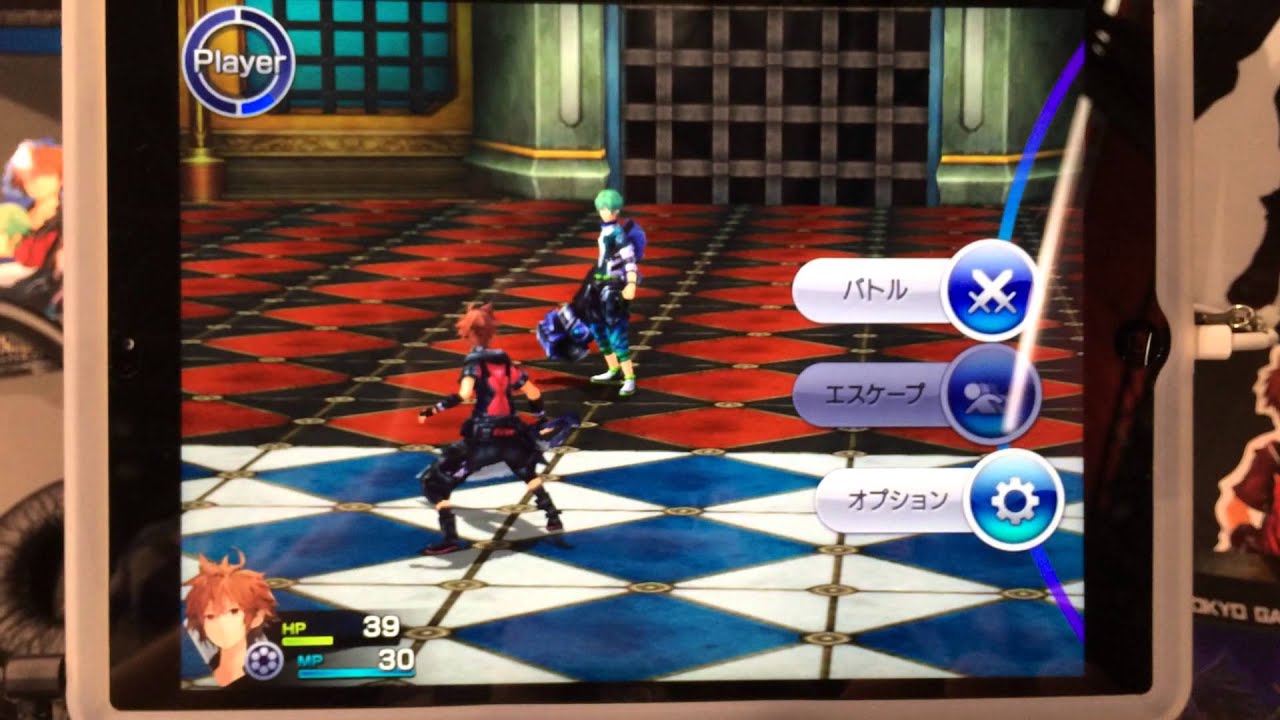 The kids are back in school and the temperatures are cooling down, and in Japan that means it's the time of the year for the annual Tokyo Game Show. I got hands-on time with a bunch of cool upcoming games, but I figured you guys might be interested in hearing about this one first. Square Enix had a huge booth at the show this year, and while a lot of that was for their console and handheld games, mobile had a major presence as well. There were a handful of playable titles, but I went right for Chaos Rings 3. It's one of my most anticipated games, so I was eager to see if it lived up to my hopes...