Category Archives:
PAX Australia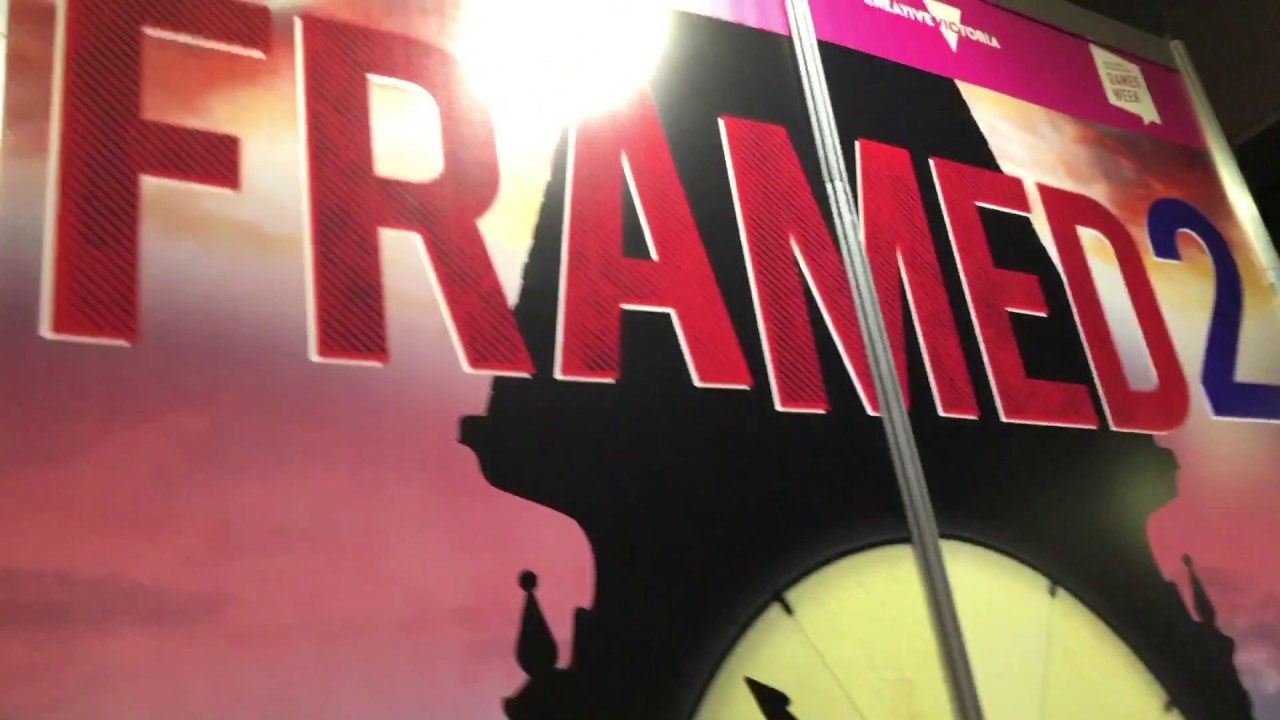 The original Framed [$3.99] is an ultra-innovative game, where you're actually solving the puzzle of a comic book by putting the frames themselves in order. It had some super big shoes to fill when it came to releasing a sequel, and so far with the brief demo I got at PAX Australia, they're doing a great job at making the game better in basically every way. Take a look at some of the new puzzles:..
We got a nice look at Ticket to Earth back at GDC, and while the game seems real similar to what we saw before, it's super rad to see it with another near-year of development time on it. If this is the first you've heard of it, imagine something like Final Fantasy Tactics [$13.99] combined with... *dramatic pause* Dungeon Raid [$0.99]. I am super excited for this, check it out:..
A lot of space games seem to rely on an Astroids-like inertia system for moving around, where a lot of the time you're thinking of how you're going to make your next calculated thruster blast. Not the case in Flingship [Free], a surprisingly frantic arcade space game that sends your ship rocketing towards whatever direction you swipe. It's simple, but there's a ton of game modes that add a bunch of variety:..
What do you get when you combine farming, runners, and r/OSHA? Apparently, Harvest [Free] is the answer. In the game, you're running from a massive combine through a corn field, fighting to stay alive, which is a totally realistic setting as someone who has spent a lot of time on actual corn farms. Anyway, once you finally get run over by the combine, you're able to tweak out your actual farm in a bunch of interesting ways. The premise doesn't make a ton of sense, but it's still pretty dang fun. Check it out:..
SMG's One More series got a whole lot more rad with the sorta recently released One More Jump [Free]. If you haven't played it, it's a single button jumping game that's a neat spin on all the"impossible" platformer genre. (And if you're not into that one, check out One More Bounce [Free] or One More Dash [Free]) Well, they've got a bunch of updates that have been released since launch and are still coming. Check it out:..
By 2016, it seems like every game that can have some kind of tap and drag sling shot-y mechanic has been done, except for gallery shooters. Well, Barking Irons [$0.99] solves that problem and in the process actually provides a mechanic for one-handed play that works surprisingly well for this kind of game. So, if you're the kind of person always on the hunt for more single hand portrait mode games, give this a look:..
Mallow Drops is a really cool looking puzzle game that relies on a screen rotation mechanic. When I first walked by and saw it being played on a PC with a controller, I thought to myself, "Huh, that'd be really cool as a mobile game where gravity is controlled by rotating your device." SURE ENOUGH, that's exactly how the upcoming mobile port of the game is played. Take a look at the video, which succinctly explains the basic mechanics of the game:..
In 2016, I feel like it's really rare to see a tower defense game of any kind that makes you say to yourself, "Huh, that's neat." That's not really a slam on the genre or anything as much as it feels like every possible iteration has been done before. The upcoming Chika Invasion mixes things up in an interesting way I'm not sure I've seen before, and if I have, it's been a while. Well, the neat spin Chika Invasion has is that you're place your towers in 3D, which means instead of just being on a path they can also be on walls and similar. Take a look:..
So far I've been luck enough to go to a couple of PAX Easts, a few more PAX Primes, and one PAX Australia. (Regrettably, I've been unable to make it to a PAX South just yet!) If you've never been to one, and you enjoy any part of geek culture, you really need to figure out a way to go. They take place over a weekend, so time off work is minimal, and the PAX organizers pretty consistently book huge blocks of rooms at nearby hotels, often with rates far cheaper than you could get yourself. I go to these events and bust my ass tracking down things for TA coverage, but if I wasn't working, PAX would make a totally rad vacation...