Earlier this week we hosted a small get-together for all of our Patreon backers who might also be in San Francisco this week. Jared and I are rarely ever in the same place, so it was really cool to hang out and hang out with all the people backing us on Patreon.
It's worth saying again, you guys are all awesome and it's really cool to hang out with fans of the site. Oh, and a special shout out to Andy, a reader/backer of our site who was buying drinks left and right for everyone who showed up. Thanks for making the meetup so great. Anyway, if you're interested in joining the happy family of TouchArcade readers who love the site enough to toss even a buck a month our way to keep things running, head over to our Patreon.
..
Eisenhorn: Xenos is the newest game in the Warhammer 40K world. We've talked about this game before, but finally got to see it in the flesh and lots and lots of blood. This third person action game that is much more than just an action game is looking amazingly lush. Unlike other Warhammer games, this one focuses more on the battle yet it still doesn't forsake the strategy element. ..
Egg! is the tamagotchi style game from the well funded Nix Hydra Games in Los Angeles. In Egg! the players raise an egg from the point it is laid to when it hatches. The egg itself will be demanding and annoying at times, just like a tamagotchi should. It may require washing, feeding, or want to play a game. And the choices of what is done and when will change the personality graph and determine what type of character hatches from the egg...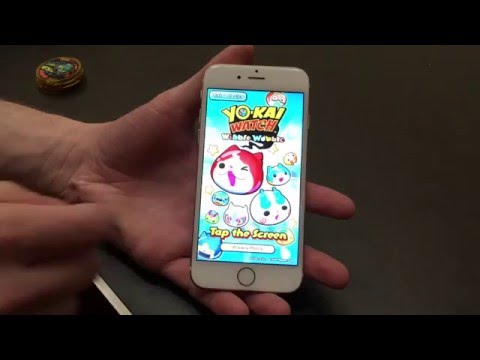 As someone who doesn't really follow things going on in the world of kids' entertainment or Japan, this morning's meeting was a bit of an eye-opener as I realized just how incredibly, ridiculously popular the Yo Kai Watch universe is. I guess the show is huge, the 3DS game is absolutely ripping it up, and the mobile port/spinoff Yo Kai Watch Wibble Wobble is just killing it on the Japanese App Store. Here's what it looks like in motion:..