Category Archives:
Simulation
We know what you're thinking, but give Trucker: Parking Simulator a chance. Parking a massive truck with a stupid big trailer can be as rewarding as landing a video game airplane. It takes a lot of skill, a lot of understanding of how physics, momentum, and trajectory play into the perfect parking job. It's kinda surprising (and awesome), as Eli and I discovered today...
EA's The Simpsons: Tapped Out received a new update the other day, adding in a bunch of new stuff especially for maxed out players. Of most note, the update expands the cap to level 29 and allows you to pick up Agnes Skinner. Also, new buildings, including Sprawl-Mart have been added in addition to a new quest involving Agnes and new Springfield Park Entrance and Cobblestone Wall decorations...
Sponsor
The introduction of airplanes changed the face of warfare. The same could be said of Firaxis' entry to the iOS gaming scene: when a Triple-A studio headed by the cherished game designer Sid Meier starts putting out iOS exclusives, you just know things are never going to be the same. Only, instead of bringing about unparalleled death and destruction, this watershed moment marks a new era of quality mobile gaming...
In recent years, Minecraft has become the common ancestor of an entire sandbox subgenre. While it boasts a player base bursting with creativity, this is a subgenre that often suffers at the hands of less ambitious developers. Uninspired Minecraft imitations continue to pour into the iOS market, each trying to capture and cash in on a piece of Mojang's magic formula. Cast adrift on an ocean of Cavern Clones, Block Knock-offs, and Tryin'crafts, I sometimes catch myself wondering if it's all been done; if we've already seen the best Minecraft's successors have to offer. But then, inevitably, a new diamond emerges from the coal pile to disabuse me of that notion. The Blockheads is the latest game to set me straight...
If your haven't seen Crabitron in action, you owe it to yourself to check out this TA Plays. Two Lives Left's Crabitron is fast, funny, endless but kept remarkably fresh with boss fights and classic game parodies, and has spot-on controls that make it one of the most iPad-native games I've played...
I still have fond memories of playing Plant Tycoon and Fish Tycoon on my Treo 650, as they were pretty perfect light simulation timer-based games that just seemed to work really well on the tiny touchscreen of ancient smartphones. Well, the Grow Brothers are revisiting that similar gameplay with Weed Farmer Homegrown . However, if like me, you assumed that Weed Farmer would be a super-simple game designed to prey on the same type of people who buy trucker hats at Spencer's, you'd be way off. As my first play session revealed, Weed Farmer seems to be surprisingly complex...
Back at GDC we took a peek at some of the new stuff heading to Pixowl's The Sandbox , and today the first of those updates has gone live in the App Store. The Sandbox, if it wasn't obvious, is a 2D sandbox game which lets you play as the almighty finger of God and create things by mixing different elements, making machines, using electricity and steam power, and so much more...
Two Lives Left's Crabitron is one of those games you've just got to see. It's an endless crabber that tasks you with charging through the cosmos, crushing and devouring anything that gets in your way. You do this by mimicking the pincers that you're steering around. Want to crush something? Pinch your fingers together. Want to eat something? Bring your fingers (and thus the pincers) to your crab's mouth and go to town. It's a wild control setup that's, surprisingly, good...
I've been waiting for this game since it was first announced in summer of 2011, and I've got to say, it's about damn time we see Crabitron on the App Store. Created by Two Lives Left, makers of the absolutely fantastic Wheeler's Treasure , Crabitron puts you in control of a giant space crab with some of the best giant space crab controls we've seen so far in an iPad space crab simulator...
Hold the phone: a new video game with Story in the title is out? Can it be? Is another Kairosoft joint on the App Store so soon after the release of the Sushi Spinnery? Oh no, I'm going to be questioning how messed up my priorities in life are pretty soon, aren't I? I'm not going to make it to the gym or remember to give my cat her pill or water the plant on my porch or take my fiber supplement because I don't want to stop playing. Oh, wait, this isn't a Kairosoft game. It's from a developer that obviously digs Kairosoft's telltale mechanics and trimmings, but Epic Pirate Story is definitely not a Kairosoft game. ..
The digital money printing machine known as The Simpsons: Tapped Out has received a new update themed after the most important fake holiday known to man: Whacking Day. Ok, maybe it's the second most important right behind Festivus, and let's not forget about Love Day, but Whacking Day is definitely up there...
Here is a video game that caught our attention last month, but I really only just got around to checking out. It's called Mayday!! Emergency Landing , and it's a flight simulator of sorts, except rather than tasking you with successfully flying an aircraft it instead thrusts you into emergency situations on said craft, and it's your job to figure out how to handle the problem and land all of your passengers safely...
At the top level, Star Command is a sci-fi simulation game that focuses on the real guts of an interstellar ship -- you know, the people, the facilities, and the technology that makes travel and battle possible. As far as feel goes, it's something of sci-fi slugfest where you find yourself limping out of every battle in a charred ship that's being staffed by a skeleton crew because everyone either (a) got sucked out of the hull, (b) got incinerated by phasers, or (c) died in a fire. I'm not really sure that this is the feel that creator War Balloon was ultimately looking for, but this is how it came across to us for the first couple of hours. And, spoiler, this is a pretty cool thing...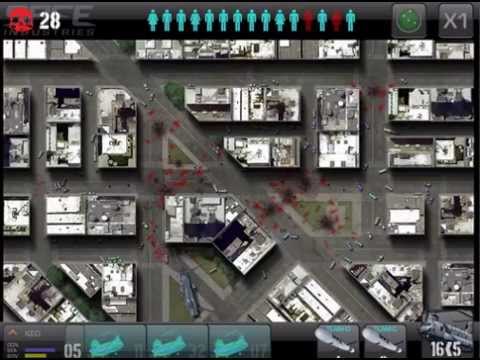 If you're not tired of the whole zombie thing yet, maybe consider giving Van Der Veer's War of the Zombie a look. From the looks of it, it's a mash-up of simulation with over-the-top strategy that tasks you with (presumably) saving the globe from the undead. In the clip of the game we've got below, you'll see how you'll be able to outfit a squad of dudes with various modern weaponry, order missiles from a cruiser, and then engage in a real-time point-and-click-y battle against a roving horde (while calling in missiles). It's a juicy display of a game that could be cool, no doubt...
Masters of the pixelated career simulation Kairosoft are back at it again on iOS with their just-released Sushi Spinnery which dropped on the App Store early this morning. ..