Category Archives:
Man-Horse Dating Simulator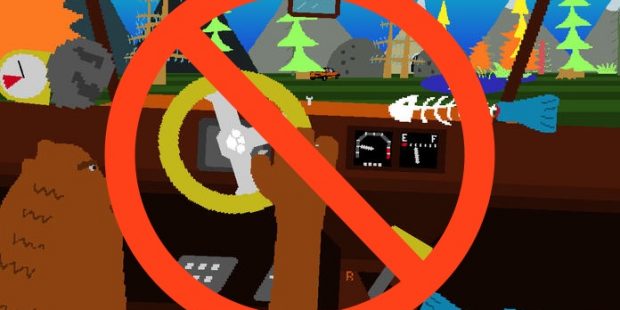 Hello, gentle readers, and welcome to the RPG Reload, the weekly feature where I sometimes have to throw dinner together from scraps of leftovers. While I had planned to do a developer interview this week, my day job has become rather busy all of a sudden. Because of that, I haven't been able to conduct the interview as I had originally hoped. I gave some thought to the idea of taking a week off, but we haven't missed a Reload in three and a half years and I don't plan on changing that. Ultimately, I settled on an early debut for an idea I had been planning: the RPG Reload Glossary. The Glossary is a place where I can define things and go into their histories a little so that you, the reader, know where I'm coming from. I'll be doing a Glossary entry every month or two as long as I can come up with ideas for it, so if you have anything you want explored, let me know in the comments...
Hello everyone, and welcome to the week! It's time once again for our look back at the noteworthy updates of the last seven days. There's a chill in the air, which might explain why things are still not quite at full speed on the update front this year. We've got some good ones this week, no doubt, but not many surprises beyond the appearance of our favorite Man-Horse Dating Simulator. Of course, you can keep an eye out for updates yourself using AppShopper Social [Free], the watchlist in the TouchArcade App [Free], or by participating in the TouchArcade forums, but this weekly summary is here to fill in the things you might have missed. Let's dig in!..
There's a bit of lingo in Japanese gaming that doesn't have a great equivalent in English. The term is baka-ge (literally "stupid game"), and it refers to games that are intentionally ridiculous or absurd. Think of something like Goat Simulator [$4.99], and you'll be well on your way to understanding what a baka-ge is. The term doesn't make much of a judgment as to whether the game is bad or good, mind you, but the very presence of this kind of spirit is enough to draw a certain type of gamer. My Horse Prince [Free] is an amazing bit of baka-ge, a tapper that seems to find endless joy in warping its equine protagonist's body in nonsensical ways, sending up visual novel tropes, and making terrible dad-jokes. I suspect the majority of people who bring themselves to try it will find it too stupid to tolerate. For some of you out there, however, this might be one of the most memorable games of this year...
It was not long ago when someone mentioned 10 Billion Husbands [Free] that it made me wonder, "When can I play that man-horse dating game that Shaun was talking about?" Well, coincidentally, Usaya Co. has fulfilled my desire to play a game where I can date a horse with a man's face: My Horse Prince [Free] is now available in English on the App Store! Dreams do come true, folks. All you gotta do is believe...
We're just mere moments away from our usual "Out Now" post, but I figured the arrival of Apollo Justice Ace Attorney [$0.99] was worth it's own little heads up. For those keeping score at home, Apollo Justice is the fourth game in the beloved Ace Attorney main series, though it doesn't actually star everyone's favorite ace attorney Phoenix Wright. No matter though, as our own Shaun Musgrave notes in the original announcement of this iOS port, "Apollo Justice: Ace Attorney is both important to the overall story of the series and still a pretty awesome game in its own right." Just over a week ago the release date for Apollo Justice was announced, with iOS hitting right now and the Android version coming just one week later...
Being an avid fan of oddball games, I've seen some pretty strange things in my time. I thought I had seen the strangest horse-related game to come out of Japan this year with Uma Musume, the upcoming idol-raising, horse-girl racing game from Granblue Fantasy publisher Cygames. I mean, surely that's the ceiling, right? Combining Japan's love of horse-racing, idol groups stacked with cute girls, and social RPGs is certainly one way to bring together seemingly disparate interests in a game. Then, someone showed me Usaya's Uma no Prince-Sama [Free], and suddenly, I need a whole new scale for measuring weirdness...