Category Archives:
Bear Driving Simulator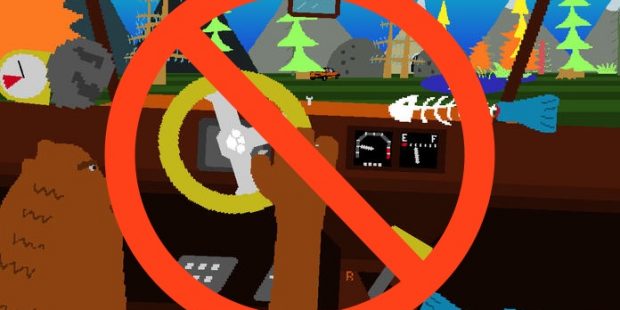 Hello, gentle readers, and welcome to the RPG Reload, the weekly feature where I sometimes have to throw dinner together from scraps of leftovers. While I had planned to do a developer interview this week, my day job has become rather busy all of a sudden. Because of that, I haven't been able to conduct the interview as I had originally hoped. I gave some thought to the idea of taking a week off, but we haven't missed a Reload in three and a half years and I don't plan on changing that. Ultimately, I settled on an early debut for an idea I had been planning: the RPG Reload Glossary. The Glossary is a place where I can define things and go into their histories a little so that you, the reader, know where I'm coming from. I'll be doing a Glossary entry every month or two as long as I can come up with ideas for it, so if you have anything you want explored, let me know in the comments...
I have a folder of games on my iPhone which I refer to as the "Please please please I would do anything to have you updated for widescreen" folder. Front and center in that folder is Justin Smith's Enviro-Bear 2010 [$1.99], and today my prayers have been answered. The game was updated with proper widescreen support for 4-inch devices as well as support for iOS 7. And, if previous updates are anything to go by, there might even be some weird hidden stuff tucked in there as well...
Back in July of 2009, mine, yours, and everybody else's lives were changed forever when a little game known as Enviro-Bear 2010 [99¢] recklessly drove its way into the App Store. More than just a video game, though, Enviro-Bear 2010 may quite possibly be the most important artistic work of our time. It's also hands down the most accurate and fully featured bear-driving-a-car simulator available anywhere. In short, I am who I am today because of Enviro-Bear 2010 and its influences on my life, and I know I'm not alone in saying that...
It seems like only yesterday that Enviro-Bear 2010 [App Store] first appeared on our forums, met with skepticism and confusion...